When it comes to growing your precious marijuana plants, it goes without saying you want the highest quality feminized seeds to give you the best yield possible.  But besides a great product, you want excellent customer service, and to deal with a knowledgeable company that can answer all your questions. Let's see if I Love Growing Marijuana is a good company to deal with.
In our I Love Growing Marijuana [Review 2021], we will also talk about the beginnings of the company, their mission, team members and writers, some of their products, guides and resources, free grow course, rewards program, customer service, customer reviews, pros and cons, and our final opinion.
Background Information
Robert Bergman is the founder of I Love Growing Marijuana (ILGM) based out of Amsterdam, in the Netherlands, and loves to write about all things marijuana.
Bergman started his growing marijuana days in the '90s in Amsterdam and became very passionate about it. He started out small, growing just a few plants at a time, but became so good at it that he branched out into industrial grow rooms and labs.
Eventually, he decided he wanted to get out of the professional side and branch into something where he could take his knowledge and help others. Thus, in 2012, ILGM was born.
Their Mission
Robert Bergman knew what he wanted to do. Instead of growing marijuana, he wanted to share what he knew-knowledge that he had gained over 20 years. He figured the best way to reach many people at once was to create a website with articles about growing marijuana – everything from the type of seeds, to planting and caring, to harvesting the plants.
The next natural step was to provide growers with the seeds to begin their process.
The Team and Writers 
This company seems blessed with a 25+ member team who not only knows the marijuana industry inside out but loves to have fun in their daily roles; we get to see the human side of them. For example, customer support member Alex adores his two cats, and writer Bad Ass Grandma Jane rides a Harley and smokes Purple Haze (not at the same time, I am sure)!
Then there is  Doris (Dory), the office pet who turned out to be a girl. She loves to snuggle and hang out with team member Stacy between naps.
Not only do these team members run an incredibly efficient company, but they also walk the talk, experiencing the very seeds they sell.
Seeds Available
Strains
Feminized seeds
Autoflowers
Beginner seeds
High yield seeds
High CBD Seeds
Mix Packs
Let's briefly look at these.
STRAINS
Whether you are looking to relax, find some much-needed energy or inspiration, you are sure to find a strain here that will suit you.
These strains include Indica, Stevia, Hybrid, High THC, Low THC, and High CBD.
Popular:  Blackberry Kush, Blue Dream, Blueberry, Durban Poison, Gelato, Girl Scout Cookies, Gorilla Glue #4, Granddaddy Purple, Harlequin, Jack Herer, Og Kosh, Purple Haze, Skywalker OG, Sour Diesel, White Widow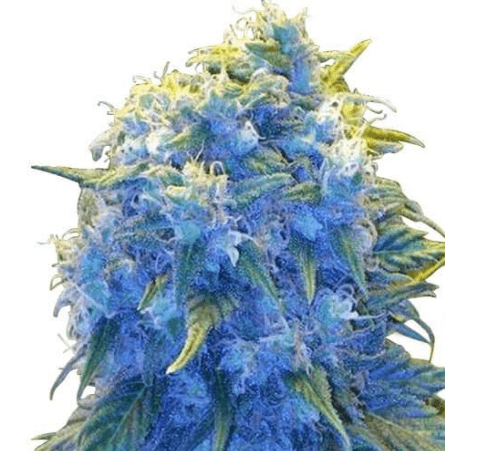 Relaxing: Afghan, Afghan Kush, Big Bud, Blackberry, Blue Cheese, Blue Maze, Blueberry, Bubba, Cherry Pie, Critical Mass, Fire Og, Granddaddy Purple, Green Love Potion, Hindu Kush, Martian Candy, Master Kush, Northern Lights, Og Kush, Wedding Crasher, Snowball, Dragon Fruit, White Rhyder, Illuminati, Anonymous

Energizing: Agent Orange, Agent Tangle, Amnesia Haze, Bruce Banner #3, Chocolope, Green Crack, Maui Wowie, Pineapple Haze, Project Blue Book, Sasquatch Sap, Sour Diesel, Strawberry Cough, Super Lemon Haze, Super Silver Haze, Webster, Cherry Punch, Guava, Blueberry Muffin, Blueberry Blast

FEMINIZED SEEDS
ILGM stands behind their guarantee. The feminized seeds are guaranteed to become female plants that are necessary to produce THC. This helps you to take the guesswork out of what you are planting, ensuring you have top-quality cannabis seeds.
Feminized seeds produce only female plants, and because every single plant will flower, you can have efficient use of growing space.
On the downside, since the seeds are female, there is no chance of getting more seeds without a male plant to breed them with.
Popular Feminized Seeds: Blue Dream, Girl Scout Cookies Extreme, Super Silver Haze, White Widow, Super Skunk, Blue Haze, Gorilla Glue, and more

AUTOFLOWER SEEDS
These feminized seeds are perfect for the beginner because as the name implies, they will flower automatically. Another great reason to choose autoflowering plants is their hardiness as they will grow in less than perfect conditions.
Autoflower seeds are easy to grow, hardy, don't need light, can produce more than one harvest in a year, and can be grown indoors or outdoors.
On the downside, they yield less and are not as potent (due to lack of light and time).
Popular Auto Flower Seeds: Girl Scout Cookies, Blueberry, Cool Leaf, Gorilla Glue, White Widow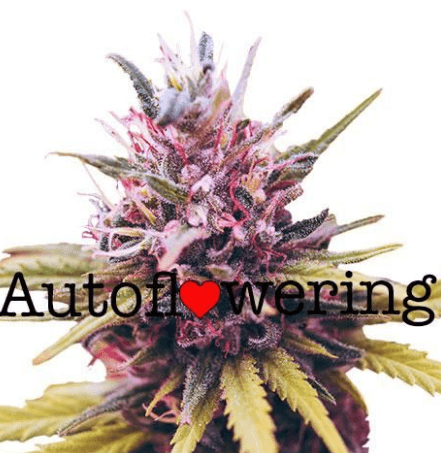 BEGINNER SEEDS
We ALL have to start somewhere, right? Well ILGM makes it easy for you. Growing your own cannabis can be fun and rewarding. Buying feminized seeds can make your life a lot easier since you don't have to worry about separating the males.
ILGM will provide you with all the information you need – from buying seeds to the type of seeds, to the equipment you need, where to plant them, how to care for them, and how to harvest them.
Popular Beginner Seeds (feminized and autoflower): White Widow, Super Skunk, Granddaddy Purple, Bruce Banner Autoflower,  Banana Kush Autoflower, Girl Scout Extreme Autoflower, Zkittlez Autoflower, Gelato Autoflower, AK-47, Lowryder Autoflower, Wedding Cake, White Widow Autoflower

HIGH YIELD SEEDS
Of course, you want the most for your buck, right? These seeds promise a huge harvest but you must be prepared to put a little elbow grease in it (or your green thumbs). These are probably best for the experienced grower.
Another great feature of high-yield seeds is the fact that in some states you are limited to the number of plants you can grow but not the harvest.
So to sum it up, high-yield seeds can produce up to 400 grams per plant so you are getting the most from your plants-great if you are limited in plant numbers or space-and a high-quality harvest.
The downside is that they will require some effort and work on your part.
Popular High Yielding Seeds (feminized): Big Bud, Trainwreck, Girl Scout Cookies Extreme, Blue Dream, Super Skunk, Green Crack, California Dream, Super Lemon Haze, Chronic Widow, Sour Diesel, Gold Leaf, Strawberry, Gelato, and more

HIGH CBD SEEDS
If you prefer seeds that are higher in CBD, ILGM can provide these also.
Popular High Yield CBD Seeds: Og Kush, White Widow Autoflower, Critical Mass Autoflower, Carma, Strawberry Kush, Blueberry, White Widow, Harlequin

MIX PACKS (variety packs)
Mix packs are exactly that, so if you are not sure what you want to plant, take advantage of these multiple feminized seeds.  They also come with some nice pricing discounts.
Popular Mix Packs to Choose from are: Beginner, Heavy Hitters, Autoflower, Fruit Kush, High Yield, Patriot, Platinum, Spicy, Auto 2.0, Baked Sweets, Berry, Bling Bling, Blue, DEA, Dreamy, Dutch Classics, Cash Crop, Indica, Juicy, Kush, OG, Outdoor, Persian, Pop Culture, Power, Premium, Purple, Rainbow Haze, Sativa, USA, Widows

Other Products
In addition to all the seeds available, ILGM has come up with Grow Kits to get you started, complete with fertilizer and plant protectors against unwanted bugs and pests.
THE COMPLETE WHITE WIDOW GROW KIT
This kit contains everything you need:
20 White Widow feminized seeds
Marijuana fertilizer sets (enough for 5 – 10 plants)
Plant protector for 20 plants


BERGMAN'S GOLD LEAF MARIJUANA GROW IT
This kit contains everything you need:
20 Gold Leaf feminized seeds
Marijuana fertilizer (enough for 5 – 10 plants)
Plant protector for 20 plants


HEAVY YIELD MARIJUANA GROW KIT
This kit contains everything you need:
20 high yielding Big Bud feminized seeds
Marijuana fertilizer set (enough for 5 – 10 plants)
Plant protector for 20 plants

BEGINNER'S MARIJUANA GROW KIT
This kit contains everything you need:
20 White Widow Autoflowering feminized seeds
Marijuana fertilizer set (enough for 5 – 10 plants)
Plant protector for 20 plants

MEDICAL MARIJUANA GROW KIT
This kit contains everything you need:
20 Harlequin feminized seeds
Marijuana fertilizer set (enough for 5 – 10 plants)
Plant protector for 20 plants

*These kits are all at discounted prices. Seeds and nutrients are shipped separately.
BERGMAN'S CBD OIL
This oil is a 100% natural organic compound for daily relief and relaxation.
1 to 10 drops/per day recommended amount
500 mg CBD/bottle
10 ml bottle


MARIJUANA FERTILIZER
This fertilizer contains everything you need:
Nutrients for at least 5 plants
Discounted combination deal
Suitable for all growing mediums, including soil and hydroponic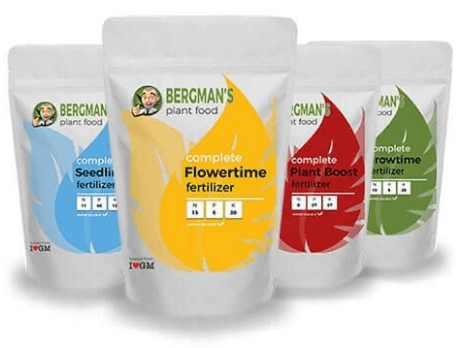 Guides & Resources
We are not done yet. The ILGM website is chock full of guides and resources. For example:
Starting out
The Cannabis plant
Grow stages
Growing indoors
Growing outdoors
Grow mediums
Water and nutrients
Troubleshooting
Advanced techniques
Coveted strains
Growers Dictionary
Ultimate Grow Bible
Free Marijuana Grow Course
Learn the basics and advanced techniques in growing your own cannabis in this comprehensive free course which covers:
Introduction to Growing
From Seed to Bud
Grow Skills
Climate
Plant Care
Watering
Plant Biology
Cheat Sheets
Outdoor Growing
Bubble Buckets
Master Classes

Rewards Program
As a valued customer, ILGM has a Rewards Program with many benefits.
Free to join
Shop for exclusive rewards
Big bonuses
Access to exclusive strains
Points for referring a friend
Customer Service
In addition to their online contact form, there is a Grow Support Forum where you can ask questions of the experts, check your order status, and FAQs on payments, shipping, and growing.
While you can't reach them by phone, you can contact them on their site or send them a message on Twitter, Facebook, or Instagram. In my experience, they are quick to respond.
Customer Reviews
According to the Kiyah review system, this company must be doing something right with 5,753 reviews in the last 12 months and a recommendation percentage of 94%.  Most of the reviews boast a positive experience.
Pros and Cons of ILGM
PROS OF ILGM SEEDS
Free and quick shipping in the U.S. (not shipping to Australia at present)
Online bank transfer available in the U.S.
24/7 customer service
Top-quality products
Germination guarantee
Nondescript packaging
Mix packages, especially great for beginners
Strong positive reviews
Grow Support Forum for growers
Discounts for paying by Bitcoin
Popular discount – 10 seeds free for ten purchased
CONS OF ILGM SEEDS
Do not ship to Canada or the UK
Cannot reach them by phone
Tracking is available at an extra $25
Prices might be considered expensive but discounts are often available
They do not recommend credit card payments
Final Opinion
Overall, I Love Growing Marijuana stacks up quite well–from its quality seeds to its vast knowledge, customer service, satisfied customers, and germination guarantee. The company consistently offers discounts and deals as well as a Reward Program with VIP benefits
Have you ever tried a seed bank? We invite your comments below.
Mary Ann shares her passion and personal experience with CBD and medical cannabis as well as the experiences of others. Do visit regularly to find out the ins and outs of CBD and medical marijuana products. If you are passionate about something and would love to share it on your own website, then click here to get started.