Have you ever thought about using products for protection from the sun and ageing with CBD in them? I decided it would be worth checking this out. My search discovered there weren't very many companies developing sunscreen products containing CBD and that traditional sunscreens aren't necessarily a great choice.
A couple of weeks ago, it was the official start of summer. At least that's what the calendar said, but in my neck of the woods for a few days, it was anything but! The nights were still cold enough that two or three blankets were still on the bed. We are now entering a heatwave with the humidity expected to be in the high 30s; but then again, I live in Canada where the weather can change when least expected! Our summers, however, can be very hot.
So let's talk about sunscreens and their importance.
Protection from the Sun
With the start of summer, we turn our thoughts to protection from the sun, whether it is suntan lotion, keeping our bodies covered with long-sleeved shirts and pants (not an option if you love the sun as I do), or going somewhere else to live where it might be cooler.
For me, I choose to use suntan lotion, usually, 30 SPF is sufficient for me as I rarely burn but tan very quickly. My husband, not so much. He will always turn red first, even with the strongest sunscreen.
What do Sunscreens do
Sunscreens or sunblocks such as lotions, sprays, gel or other topical products absorbs or reflects some of the sun's ultraviolet (UV) radiation and helps protect against sunburn.
UVA and UVB are two types of ultraviolet radiation and damage the skin, prematurely ages it, and can increase the risk of cancer.
How Important is Sunscreen
There have been several studies published on the use of sunscreen in preventing melanoma which is a tumour of melanin-forming cells, typically malignant and associated with skin cancer. The tumours can appear anywhere on the body.
One such random clinical study in 2011, published by the Journal of Clinical Oncology, determined that reduction in invasive melanomas was substantial and concluded that melanoma may be preventable by regular use of sunscreen in adults.
The controversy surrounding the safety of sunscreen is not new. Several studies published over the years by scientists providing evidence that sunscreens are safe to use. The conclusion of these studies is that the use of sunscreen is a very important part of overall protection.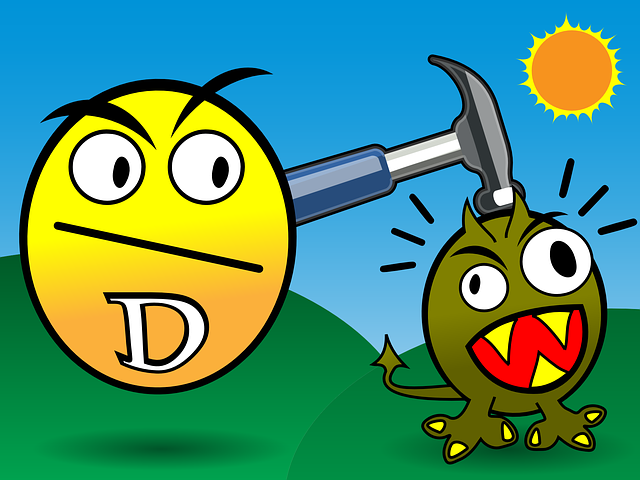 Vitamin "D" from the Sun
You have probably heard that you can get vitamin D from the sun. While this is true, you do not need to tan or burn the skin to produce vitamin D. In fact, 10 – 15 minutes (depending on if you are fair, tanned or dark-complected) in the midday sun will provide enough radiation to produce approximately 10,000 units of vitamin D. So how important is Vitamin D and getting it from the sun?
Strong bone growth happens with Vitamin D because it absorbs calcium. Lack of enough vitamin D can cause soft bones in children and misshapen bones in adults. Also, those with higher vitamin D have a lower risk of disease.
Although our bodies make vitamin D, it only does so after exposure to enough sunlight.
What does the SPF Rating mean?
Now that we know the sun is important in producing vitamin D, how do we protect ourselves from getting too much sun? Does higher SPF really make a difference?
I have noticed when buying suntan products you can get as low as 15 SPF and as high as 100+. As parents, we probably grab the highest one for our children, or as an adult, with sensitive skin. Does it matter?
According to the FDA, it does. In a study done in 2011, the FDA introduced the Broad Spectrum Test, measuring the amount of ultraviolet and radiation exposure by individuals using sunscreen compared to those using none.
The FDA states "a higher SPF value for sunscreens labelled "Broad Spectrum SPF [value]" will indicate a higher level of protection from both UVA and UVB radiation."
Although SPF 50 gives about 98%, studies by the Journal of the American Academy of Dermatology conclude using 100 SPF makes a difference.
Using Sunscreen Correctly
According to a study by the American Academy of Dermatology, only 29.9 percent of women apply sunscreen regularly to their faces and other exposed areas of their body while only 14.3 percent of men do the same. A higher percentage of women use it on their face (42.6%).
+
To use sunscreen effectively, follow these guidelines:
Use a broad-spectrum sunscreen (as approved by the FDA).

Apply at least 15 minutes before exposure.

Cover ALL exposed areas including ears, scalp, tops of feet and legs, eyelids, and the LIPS; if you need help with hard to reach areas, ask someone.

Use water-resistant if swimming or sweating.

It is important to repeat this after swimming or sweating (at least every two hours).
Traditional Sunscreens vs CBD or Hemp Infused Products
Sunscreens commonly contain ingredients that are considered as penetration enhancers and help products adhere to the skin. Because of this, the chemicals absorb into the skin.
The active ingredients in sunscreen come in two forms–chemical filters or mineral-based. The chemical filters which are the most commonly used contain a combination of  (two to six) octinoxate, homosalate, octisalate, avobenzone, oxybenzone, and octocrylene.
These ingredients can also cause skin allergies.
Mineral-based contain zinc or titanium dioxide, or both, and very little penetrates the skin.
The FDA has not ruled the chemical filters as dangerous or unsafe, but the Environmental Working Group (EWG) doesn't agree. This group is a non-profit organization dedicated to protecting human health and the environment.
The EWG did a study of existing data on nine of the most commonly used sunscreen chemicals. Check out their conclusions here.
CBD or hemp-infused products contain non-nano zinc (organic) and may contain other ingredients (such as Caprylic/Capric Triglyceride, Glyceryl Stearate, Glycerin, Aqua, Inositol, oils such as carrot, olive, coconut, or rosemary, Shea butter and vitamin C and E).
Besides sunscreen, you can also purchase CBD and hemp-infused moisturizers and lotions to use after you have been in the sun.
Using CBD or Hemp to Protect Against the Sun
While we know that the sun has often been accused of prematurely aging the skin, there are a couple of things we can do in addition to using sunscreen to help protect it. Washing our face at least twice a day and using a daily moisturizer as well as cosmetics with SPF protection.
Sunscreens and moisturizers containing cannabis CBD have many benefits.
Cannabis contains 400 compounds, (or cannabinoids) and one of the main ones is CBD. The other is THC which is responsible for producing the 'high' or euphoria.
While the ingredients in sunscreens are generally considered safe protection against sunburn and skin cancer, they do not protect against skin ageing or other damages, and can, in fact, contribute to allergies.
Cannabis CBD contains amino acids and simple and fatty acids. This is a big boost in protecting against sun exposure and ageing as well as skin conditions such as eczema or psoriasis.
CBD contains antioxidants which are key to preventing environmental damage and ageing in the skin. It is considered more powerful than vitamins E and C.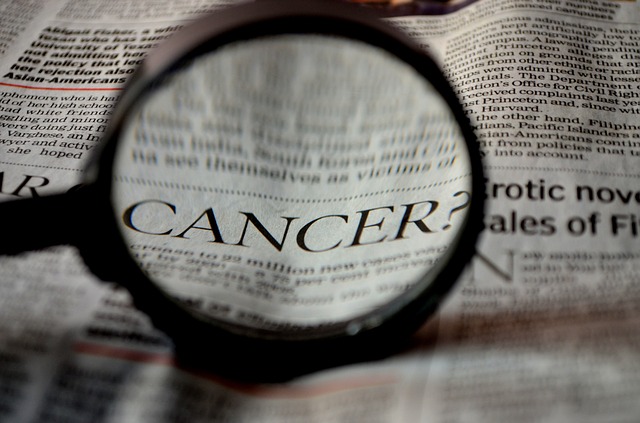 A research conducted in 2003 found that cannabinoids may be a potential therapy against skin cancer (melanoma).
Is CBD Sunscreen Available?
There are not many CBD sunscreens on the market. In fact, CBD Oil Canada is one of the few who has been making this product available. Should you get too much sun and need an after-sun product, you can buy Marley's CBD After Sun with Aloe Gel.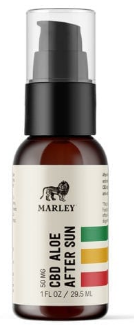 Don't Forget About The Lips – Do They Get Enough Attention?
One of the most often overlooked areas when applying sunscreen is the lips, believe it or not. The lips are a high-risk area for skin cancer and this is for men as well as women! It is recommended that you use at least an SPF of 30 and reapply often.
In addition to protection against skin cancer, this area is very susceptible to premature ageing due to damage from the sun. This, in turn, causes a decrease in collagen levels which causes wrinkles and fine lines around the mouth area. A lip balm containing rich, organic ingredients will help protect this area.
Final Thoughts
If you can't stay out of the sun, the best precaution, of course, is exercising these guidelines:
Limit time in the sun, especially between 10:00 am and 2 pm.

Wear long-sleeved shirts, pants, sunglasses, and hats.

Use broad-spectrum sunscreens with SPF over 15, preferably higher.

Re-apply sunscreen often, especially if swimming or sweating.
Whatever you decide to use, please use something! We all love the sun, but as the saying goes "too much of a good thing" – in other words 'excess may do you harm'. If you do use sunscreen protection make sure it is a minimum of 15 to 50 SPF, and if you have the bonus of CBD you will have protection against premature ageing and wrinkles.
Disclaimer: This article does not constitute a legal or medical endorsement. It is up to you to make sure using CBD products or medical cannabis is legal in your area of residence, whether for medical or recreational purposes.
This post contains affiliate links. For more information, see full disclosure here.
Do you use sunscreen? What do you think of having sunscreen with the additional benefits of Cannabis CBD? Please share your comments below.
Mary Ann shares her passion and personal experience with CBD and medical cannabis as well as the experiences of others. Do visit regularly to find out the ins and outs of CBD and medical marijuana products. If you are passionate about something and would love to share it on your own website, then click here to get started.