Many companies are involved with charities and fundraisers for causes they believe in or giving back to the community by offering discounts to the military, first responders, or those in need. Here we will list some CBD companies who give back and who benefits, who they give to, why they do it, what the money provides for, or the special discounts they offer, and some key points on the companies.
1. Bluebird Botanicals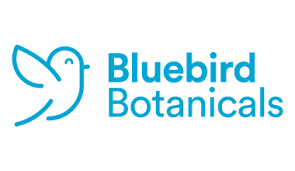 Bluebird Botanicals was founded in 2012 and is a world-leading manufacturer of high-quality CBD oil and Hemp Extracts. It has an excellent quality control system in place and manufactured lots are available for public viewing.
Bluebird Botanicals is certified bioplastic recyclable and cruelty-free with a low carbon footprint. This company was also the first to receive certification for its products being glyphosate-residue-free (herbicide and antibiotic).
A family-owned business, its core mission is to make an impact on the world, one day at a time. They hope to do this by offering assistance programs and supporting non-profit organizations.
Other Key Points:
Awarded #1 Hemp Company/Product in 2018 from the Cannabis Business Awards
Recognized as the #1 Hamp-CBD Company at the 2016 Cannabis Awards (run by Denver Post)
Ship to most states in the U.S. and several nations
Fair pricing
A strong relationship with their farming partners
Products include Hemp CBD Oil, Concentrated CBD Oil, THC Free CBD oil, Capsules, Isolate, CBD Oil for Dogs
Excellent customer service
Advisors, board directors, and members of influential organizations and colleges
How It Gives to Others
In addition to supporting and donating to various non-profits, they offer special discounts  to:
Veterans Program
Long-Term Disability Program
Low-Income Programs
All programs require an application to be completed as well as submission of supporting documents.
2. CBDfx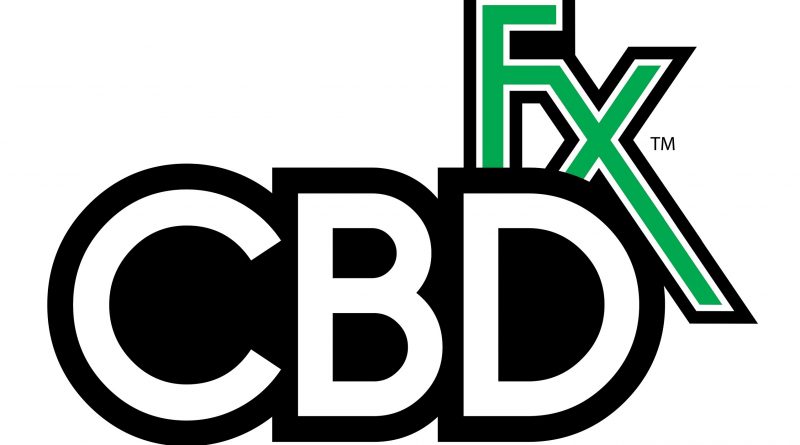 CBDfx operates out of Chatsworth California. They offer over 50 high-quality, full-spectrum, broad-spectrum, and isolate CBD products setting the bar for strict standards and production. They love to try new trends such as their terpene infused gummies, thus garnering them a loyal customer base.
Other Key Points
Wholly organic hemp plants are extracted in Southern California labs
Keeps on top of current CBD research and market trends
Organically grown by partner farms in the U.S.A
Free shipping on all U.S. orders
Wide range of CBD products which include Vape Juice, Gummies, Tinctures, Capsules, Topicals, Vape Pens & Kits, Oils, Drinks, Edibles, Bundle Packs (for extra savings), and a Pet line
Excellent reviews
How they Give to Others
CBDfx also believes in giving back and offer a special permanent 20% discount code to the military (which includes Active Duty, Veterans, and Independents) and first responders (which includes Police, Fire, and EMT).
Just apply for the code and sign in to verify. After verification, you will receive your permanent code to be used for all future purchases.
3. Green Roads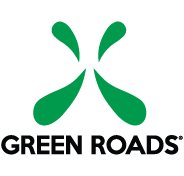 Green Roads is a CBD award company founded by CEO and Co-founder pharmacist Laura Baldwin Fuentes and Co-founder Arby Barroso.  Green Roads was born as a result of Arby needing to come down off of opiates due to post-operative surgery. Recognizing he needed help, he turned to his friend, Laura. Although he knew a lot about hemp, he asked Laura to help him formulate the hemp into pure products.
In spite of many roadblocks that included close watching from the FDA and DEA, lack of banking facilities, and shippers, they persevered.
Today, their mission is to help their customers live their lives to the fullest.
Other Key Points
#1 privately-held CBD company in the U.S
3rd party testing available to customers via a QSR code linked to lab results on every package
Have won multiple awards for their CBD products
Wide range of products including CBD: Oils, Beginner's Bundles, Edibles, Topicals, Capsules, On The Go, Tea and Coffee, Terpenes, and a Pet line
JUST LAUNCHED – TWO NEW BROAD SPECTRUM CBD OIL FLAVOURS MINT BREEZE & APPLE KIWI BLISS & NEW LINE OF FULL SPECTRUM CBD OILS
Offer gifts and bundle packages
UPS shipping and order tracking
How they Give to Others
Because Green Roads wants to support our active military and veterans to live a healthy CBD lifestyle, they offer a permanent 50% discount.
4. Joy Organics

Joy Organics is a family-owned business in Colorado, started by CEO Joy Smith and Co-founded with her husband Todd Smith. After struggles with sleep and pain-related issues, she decided she wanted a natural way to 'heal' her body and began her journey to find a quality CBD product. It has been an amazing journey for her, not only for herself but for the many people she helps daily.
Family members pitch in to help in the day to day operations – from marketing to communications to hiring or training new staff members. Its mission is to provide quality products and excellent customer service.
(See my full review here)
Other Key Points
Seven step process which includes Quality Control, Raw Hemp Procedure (harvested and dried), CO2 Extraction, Product Distillation, Extracting THC and Refining (removal of all traces of THC and unwanted purities), Third-Party Lab Testing, Nanoemulsion Technology (this ensures softgel formulas are at least twice more bioavailable than oil-based products.
Free shipping and 30-day money-back guarantee
Comprehensive CBD Guide (invaluable for the beginner)
JUST LAUNCHED JANUARY 2020 – SHOPIFY STORE FOR YOUR CONVENIENCE
A wide range of products including Tinctures, Gummies, Topicals, Softgels, Bath Bombs, Energy Drink and a Pet line
2 NEW GUMMIE FLAVOURS: STRAWBERRY LEMONADE AND GREEN APPLE
How They Give to Others
In 2020 Joy Affiliates launched Joy in Action, selecting non-profits each month and donating a portion of all revenue to their cause.
The 2nd Joy Day was held in February; $4.88 was donated from every single product sale to the Greater Hope Project, Uganda, to go to the schools in support of their lunch program (this amount provides two lunches every school day to a child in Uganda). The number of meals that will be provided this year is a whopping 181,880!!
Also in January of this year, Joy Organics created three assistance programs:
– Veteran's Discount – 25% off all products
– First Responder Discount – 25% off all products
– Compassionate Pricing for those with financial challenges
5. Lazarus Natural

Lazarus Naturals was founded by CEO Sequoia Price-Lazarus in 2014 with the intent of providing high-quality CBD products accessible to anyone regardless of financial circumstances. He loves to hear how CBD has impacted the lives of his customers.
Other members of his team include:
Cainan Garcia, Vice-President of Operations who manages the day to day stuff which includes quality control and high standards
Rory Tipton, Chief Financial Officer who oversees the Financing, Accounting and Controllership functions
Evan Skandallis, Vice-President of Farm Operations who oversees the farming operations and is committed to transitioning to fully organic farming by 2022
Dylan Summers, Vice-President of Government Affairs who is the lobbying voice for the company by interacting with those in the hemp industry
Justin Amesbury, Director of Research and Development who is responsible for finding ways to bring safe, reliable and effective products to market
Bill Germano, Vice-President of Sales who is instrumental in his efforts to get the products out to the consumers.
The whole team envisions getting CBD into the hands of everyone who needs it.
Other Key Points
Lazarus farmlands are located in Oregon
Alcohol extraction method
High potency full-spectrum CBD
Third-party lab testing
Products include Tinctures, Capsules, Topicals, Rick Simpson CBD oil (RSO), Isolates, Coconut Oil, Bundles (including a sample pack), Merchandise and a Pet line
FREE three-day shipping via USPS
How they Give to Others
As mentioned earlier, Lazarus Naturals believes everyone should have access to CBD products regardless of financial circumstances. To reflect this, they offer the following.
60% discount to veterans, individuals on long-term disability, and low-income households. You must complete a verification process to be approved.
6. NuLeaf Naturals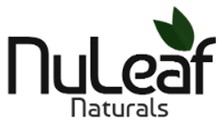 Nuleaf Naturals was founded in  2014 by a group of health-conscious amateurs passionate about plant medicine; they consider themselves as one of America's top innovative hemp companies. Their organic products come from licensed farms in Colorado. Their production method (CO2 extraction) is simple – beginning with the cultivation and processing of the formulation, and the sale to valued customers.
Other Key Points
No additive or preservatives
All products contain cannabinoids, terpenes and essential oils of the original plant
Products are Glyphosate residue free (herbicide and antibiotics)
Full Spectrum CBD Oils in various potencies and size bottles
Products are independently verified by a third-party lab and batch reports are provided online
Offer top quality full-spectrum CBD oils including one for pets
Fast and free shipping to anywhere in the U.S
In addition to online shopping, they have storefront locations
How they Give to Others
Their mission is to provide rich CBD products to others regardless of their financial situation and to make the world a better place. To this end, they also provide assistance to:
Veterans and active military personnel
First responders such as police, paramedics, EMTs and firefighters
Nurses and medical providers
Low-income household members
Social workers
Long-term disability individuals
Caretakers
Teachers and students
Non-profit groups and organizations
7. Pure Hemp Botanicals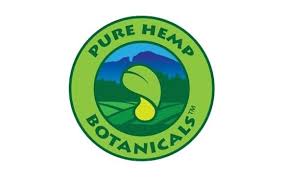 Pure Hemp Botanicals is Colorado-based and headed by Alex Seleznov, who is Founder and President of Advanced Extraction.  Pure Hemp Botanicals is one of its four operating divisions which grows, processes, manufactures, and distributes their hemp products.
Their mandate is to put compassion above profit and be transparent in all they do – from the manufacturing of products to their ethics, to customer service.
Other Key Points
Use non-GMO ethanol to extract Hemp
Third-party testing (Certificates of Analysis) which are available online
Ship USPS within the States
Have an electronic product catalogue
The company is vegan so only use organic and refined hemp seed and coconut oil
Have monthly subscriptions so you can save on your products
The product line includes Tinctures, Softgels, Capsules, Vapes, Mints, CBD Crystals, Topicals, Teas, a Pet line, and Merchandise.
How they Give to Others
They give a percentage of every purchase to Mercy for Animals which is a non-profit organization dedicated to easing the suffering and exploitation of animals for food, bringing an end to cruel animal farming practices. To date, they have been instrumental in assisting 30 million cows, chickens, and pigs.
8. Receptra Naturals
Receptra Naturals was founded in 2015, in Colorado, by Rusty Scott as a result of an accident. Slipping on ice and seriously injuring his knee left him desperate for pain relief and not too keen on using traditional pharmaceutical drugs. Turning to CBD, he found it helped but not as quickly as he hoped. This led to him starting Receptra Naturals with the intent of growing organic CBD products that would be effective and potent.
Today, with over 40 employees, they strive to give the best they can – listening to what the customer needs and providing the products to do it.
Other Key Points
Pure CBD hemp extract from the hemp flower
Primarily full-spectrum, vegan products
Third-party analysis
Wide range of potency and sizes available
Wide range of products which includes Tinctures, Capsules, Topicals, Products formulated for Athletes & Professionals, as well as a Pet line
RECENTLY REVAMPED WEBSITE THAT IS INFORMATIVE AND EASY TO USE
Ship internationally with a 30-day money-back guarantee
Excellent customer service
How they Give to Others
Support social, animal, and environmental causes for non-profit organizations such as:
– B4BD (Beast Boarding for Cancer) – educating young people in early detection, promoting a healthy lifestyle, offering survivor support
– Mission K9 (Serving Our Nation's Working Dogs) – the purpose is to serve retired Military Working Dogs, Contract Working Dogs, and other Dogs who serve by adoption facilitation, re-homing, rescue from shelters, and relocating to forever homes
Military Appreciation Program – a permanent discount of 15% on ALL products, unlimited and forever
9. VaporDNA

VaporDNA was founded in 2013, proudly offering quality, selection, and price on its premier electronic cigarettes, e-liquids, and accessories. As well as an online presence, they have two store locations, both in California.
Other Key Points
Guarantee products are 100% authentic and fresh
Friendly and knowledgeable customer service
Temperature controlled warehouse
Monthly subscriptions saving 15%
CBD line includes Vape Juice, Vape Pens and Cartridges, Oil and Tinctures, Topicals, Gummies, Edibles and Beverages, Capsules and Pills, Bath Bombs, and Pet products
Free domestic shipping on orders over $59
User-friendly website
How they Give to Others
Exclusive 20% Discount for Military and Veterans
– Active Duty
– Reserves
– Guard
– Veterans
Final Thoughts
There you have it – 9 companies that give back and those who benefit. We wanted to show you that good reputable CBD companies aren't all about getting your money (of course, everyone wants to make a profit – why else would you be in business?). But as you can see, all of these companies give back in some capacity and are happy to do so. They all feel that every individual deserves the best quality of life they can possibly have.
If you are a CBD company who thinks you should be on this list, let us know.
What are your thoughts on these companies? Do they do enough? Could they do more? We'd love to hear your comments.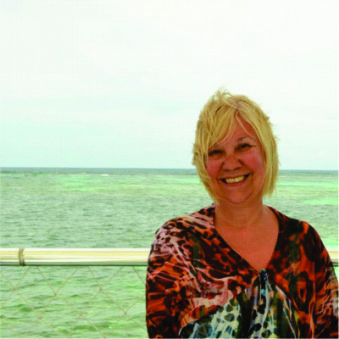 Since 1994, I have suffered on and off with chronic pain as a result of degenerative joint changes in both my hips and knees. After refusing traditional pharmaceutical prescriptions as I felt they were invasive to my body, I started researching CBD products, specifically oils and medical marijuana products. I am happy to say that I have been taking them for over 3 years with tremendous success!