When buying CBD Oil, it should be no different than buying any other product – you are looking for value, performance, and availability. With more and more companies selling CBD, you don't want to be scammed. In fact, did you know that

70% of cannabidiol extracts sold online are mislabeled

.
The 2018 Farm Bill was a big boost to the CBD hemp industry. The Bill removes hemp and hemp seeds from the statutory definition of marijuana as well as the  DEA's schedule of controlled substances. Hemp is now considered an acceptable crop under the federal crop insurance program.
While this is excellent news for the hemp industry and for those who need CBD, it also paves the way for many unregulated companies and unscrupulous individuals to produce inferior products in the years to come.
In this Joy Organics CBD Review, we are going to find out if they are a good company to associate with, and if their products are really worth the money.
Who Is Joy Organics
Don't you just love the name Joy Organics? It makes me think of love, caring, and goodness.
If you are looking for a company that cares about your health and well-being, then you might want to check out Joy Organics.
Based in Colorado, this company is family-owned. It was started by CEO Joy Smith and co-founded with her husband Todd Smith. Joy was struggling with sleep and other pain-related issues and wanted a natural way to 'heal' her body. After trying several brands of CBD with little results, she began her own journey of discovery and created her own products.
The company's mandate is to provide quality CBD products and excellent customer service.
Overview of Joy Organics
The whole family is involved in the day to day operations of Joy Organics. In addition to Joy and Todd, who have over 28 years of combined experience in the health field, Joy's son, who has a high-level digital marketing agency of his own, takes care of this side of the business. Joy's daughter, Danielle, runs their location in Austin Texas and daughter Hannah is the director of communications. Todd's brother Barry is the chief operating officer and his wife is involved in the hiring and training of new staff members. They have grown to the point that they now have approximately 68 outside employees and three store locations – Austin, Fort Collins, and Wichita.
In an effort to give back to their loyal customers,  they have introduced three new programs at the beginning of this year:
Veteran's Discount – 25% off all products

First Responder Discount – 25% off all products

Compassionate Pricing for those with financial challenges
Why Choose Joy Organics?
In addition to all the other good things we have mentioned, there is more!
– Seven-Step Process ensuring the highest quality CBD
All hemp is grown in the USA in nutrient-rich soil by excellent farmers who follow strict guidelines ensuring potency and consistency.
Step 2: Raw Hemp Procedure
Plants are dried and then put into a warehouse after they have been harvested. As plants are needed, they are milled to the highest industry standards, then are shipped to a processing and manufacturing plant in Colorado.
By using this process to extract their oils, they are ensuring that all the phytocannabinoids, terpenes, and flavonoids are not lost.
Step 4: Product Distillation
Once the hemp extract is separated from the CO2 process, the CO2 is recycled and used again in the distillation process.
Step 5: Extracting THC and Refining
All traces of THC, as well as unwanted impurities such as waxes, plant pigments, and chlorophyll, are removed ensuring a polished broad-spectrum CBD product.
Step 6: Third-Party Lab Testing
Every batch is tested for Microbial (E.coli, yeast, mold), potency (label matches bottle content), heavy metals such as lead, arsenic, mercury, and cadmium, and pesticides. You can check comprehensive lab results on their website by matching the product's lot number (located on the bottom of the bottle) with the appropriate product.
Step 7: Nanoemulsion Technology
Formations of nano-sized emulsions whereby at least one liquid is stably dispersed in the form of droplets into another liquid (eg. oil-in-water, and water-in-oil.)
Using this technology, Joy Organics softgel formulas are at least twice more bioavailable than oil-based products. (Bioavailability means the percentage of a substance that enters the circulation when introduced into the body and so is able to have an active effect.) In essence, what this means is you can use

less of the product and still maintain a high level of benefits

as in products sold by others.
– FREE Shipping & 30 Day Money Back Guarantee**
Free shipping is another way to save money – fast delivery anywhere in the USA. Not satisfied with your products? Ask for a full refund!
– Comprehensive CBD Guide
A detailed guide covering topics such as basic information about CBD, answers to frequently asked questions, ingredients in CBD and how it affects the body, potential benefits, ways it can be used, and how to choose the right product.
– a Shopify Store Launched in January of this Year
This means faster website loading time, more security, Apple Pay (end of February), improved checkout experience which includes guest checkout.

Products they Offer
The company is innovative, always striving to come up with the highest quality CBD products. Currently, they carry:
The tinctures are very popular. In addition to providing THC-free phytocannabinoid-rich hemp, it's also popular in recipes and drinks. It comes in four strengths and sizes, as well as four flavors – Natural, Tranquil Mint, Orange Bliss, and Summer Lemon.
There are three Softgel products. Each softgel is made using water-soluble nanoemulsion technology, increasing bioavailability. Softgels are available as an Everyday Formula, with Curcumin, or Melatonin to support a good night's sleep without feeling groggy.
Always in demand, two new flavors (Strawberry Lemonade and Green Apple Orchard) were introduced on January 28th of this year. Each jar contains 30 gummies and 10mg of top-notch CBD for the first-timer or for those in an existing wellness routine.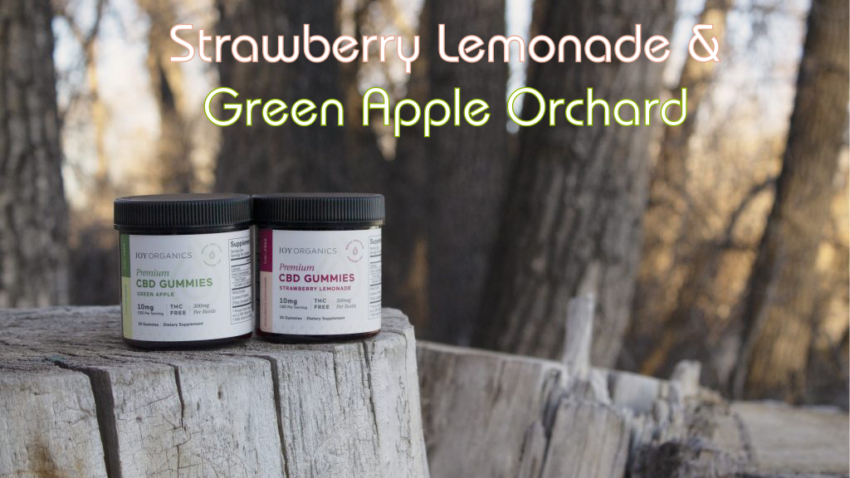 Joy Organic Pet Products are veterinarian approved and made with the same phytocannabinoid-rich hemp Premium as the humans get.
          – Hemp Dog Chews, 30 pieces, 60mg per bottle
          – CBD Oil Tincture – 2 strengths, 250 & 500 mg per 30 ml bottle
Topicals– When all you really want is topical.

– Organic CBD Salve –  Broad spectrum, premium grade CBD is mixed with organic beeswax and aromatic essential oils to create a salve that will benefit the skin and  joints in multiple ways.  500mg or 1000mg.

– Organic CBD Sale Stick – Fuss-Free and easy to pack, the salve stick contains all organic ingredients – Shea butter, hemp seed oil, MCT oil, sunflower seed oil, jojoba seed oil, rosemary leaf extract, and 250 mg CBD per stick.

– CBD Cream – Softens and moisturizes chapped hands and feet with nourishing seed oils and 250 mg CBD per 30 ml bottle.
CBD Bath Bombs are all about relaxation – infused with lavender oil and 25mg of CBD. They come in a pack of four.
Another extremely popular product is the CBD Energy Drink with THC-free powder to give you the boost and energy for your next workout. Each packet contains 12.5 mg of CBD and 75 mg caffeine and a happy berry flavor.
What Others Are Saying
"I love this company…excellent products and prompt delivery! The first company I tried charged me shipping, and it took a long time to be delivered. I found my home here."
"I can't say enough about my experience so far with Joy Organics and her support staff. They were so helpful when I first called, and I immediately placed an order. Then told my aunt and uncle about Joy's website and all of the valuable information provided and I was ordering several bottles of CBD oil for them! Thank you for your amazing business and keep up the fine work you do!"
"I can't say enough good things about this company! Their customer service is top-notch and their product has literally changed my life. I've only dealt with them online, but I hope to someday be able to visit their physical shop. Thanks for creating this amazing product, Joy!"
"Joy Organics products have really positively impacted my life. I am very careful what type of products I use on my body and for my health, and after days of research, I found Joy Organics. Not only are their products made from high-quality ingredients, but their customer service and genuine interest in the well being of their customers is on another level. This company goes above and beyond for its customers 😀 I wish this company nothing but success, because you all deserve it!"
"This is a company that truly cares about its customers and providing the best CBD products currently available on the market."
Pros and Cons of Joy Organics
Summing up, let's take a look at the pros and cons.
Pros
A Good Selection of Products which includes tinctures, topical, bath products, energy drinks, and a line of pet products.
One thing I should mention here – this company is always having sales, "Buy One Get One Free" or "Free Product with Purchase" or "25% Off Site-Wide. This means you are receiving excellent value when purchasing.
As mentioned earlier, there is a seven-step process in preserving crucial and beneficial compounds.

All traces of THC are removed

during the refining process. Other reviews have claimed Full-Spectrum but Joy Organics clearly states their products are broad-spectrum with everything that Full-Spectrum offers minus
THC

.
Compassionate Pricing for those in Need
Joy Organics understands that while many people could benefit from CBD, not everyone has the financial means to purchase them, thus they have come up with a special pricing program.
Cons
Products Tend to be on the Expensive Side
Some customers feel that the cost is a bit high. We believe Joy Organics recognizes this by the many promotions they have and by now offering compassionate pricing. There is truth in the saying "you get what you pay for" and there is no doubt you are getting excellent products.
Final Thoughts
Bottom line – do they deliver?
We believe so. Although still a young company, Joy Organics is well respected and is being recognized as a company with a mission – dedicated to producing top quality products and customer service, and helping others to achieve a quality of life enjoyed by many.
I feel that with this Joy Organics CBD Review, you will be confident enough to at least give their products a try in an effort to get the results you want to achieve.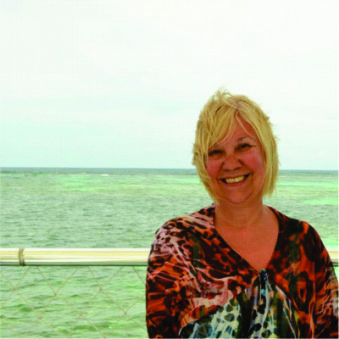 Since 1994, I have suffered on and off with chronic pain as a result of degenerative joint changes in both my hips and knees. After refusing traditional pharmaceutical prescriptions as I felt they were invasive to my body, I started researching CBD products, specifically oils and medical marijuana products. I am happy to say that I have been taking them for over 3 years with tremendous success!