When a celebrity endorses a product, we tend to think it must be a good product – whether it's athletic wear such as Nike, a body product, or a perfume. CBD products are no exception. There are several big names that have aligned themselves with CBD, creating their own product line. Here we will fill you in on a few of the Celebrities Who Endorse CBD, the reasons behind their decisions, and how they are doing in the market.
Kristen Bell (actress)
The latest celebrity to endorse CBD is Kristen Bell with her product line 'Happy Dance,' premium CBD products that are geared towards moms.
You might remember Kristen Bell from such shows as The Good Place, Parks and Recreation, and A Bad Mom's Christmas, just to name a few.
Bell believes her Happy Dance body product line is affordable. Partnering with Lord Jones CBD, Bell loves to give back to others. According to her, she has a high moral compass and wants what is best for consumers everywhere while being environmentally aware.
Products include skincare (eye cream, face moisturizer, 5-in-1 coconut melt moisturizer), bath (bath bombs), body (hand cream, body melt, moisturizer)
Although sales figures aren't available yet-Happy Dance was only launched in 2020-it is already sold in more than 500 Ulta stores.
Ziggy Marley (musician)
As you may have guessed, Ziggy Marley is related to Bob Marley. Born David Nesta Marley, he is a Jamaican musician and philanthropist, and son of Bob and Rita Marley.
His interest in CBD began when he and his family acquired a new puppy named Romeo. Wanting to make sure his active puppy received the best care and products to maintain his health, he became inspired to create his own line called Apawthacary.
Partnering with One Farm out of Austin Texas, which specializes in making plant-based wellness products for animals, they share a common goal – to provide natural, and sustainable products for pets.
Romeo's Agility Chews is vegan and made with turmeric, mushrooms and CBD, and designed especially for anxiety in animals as well as support the health of hips and joints. They are available from One Farm for $38.99 and contain 5mg of CBD.
This company is relatively new so no sales figures are available but we can expect this to be another success of the eight-time Grammy Award winner.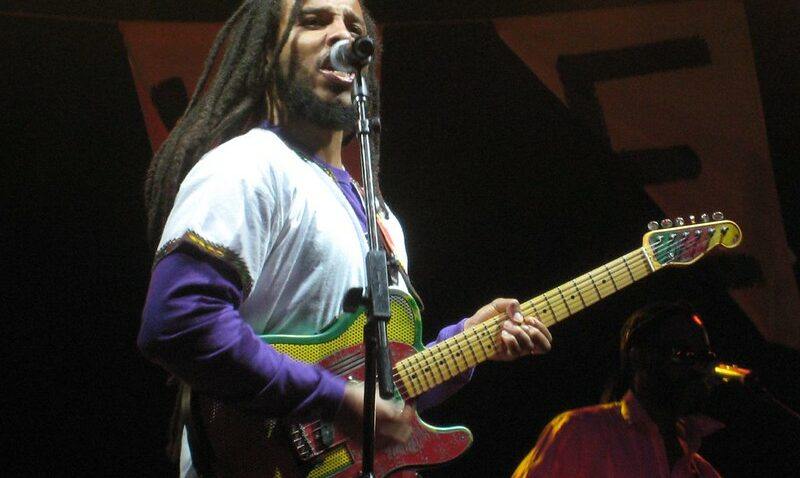 Tommy Chong (actor, comedian, musician, cannabis activist)
At 83 years of age, Tommy Chong has led a varied career as a Canadian actor, musician, comedian, and cannabis rights activist. He is best known for his Cheech & Chong movies, co-starring with Cheech Marin.
Although he has always been a cannabis rights activist, things really came into perspective when he found out he had rectal cancer which he attributed to the stress he underwent on Dancing with the Stars.  He eventually got off opioids and turned to cannabis. He is now cancer-free and believes taking cannabis played a big role in making him better.
Only available at present in the United States, Chong's hope is to launch a new line of CBD products in Canada next.
He also plans to start a string of dispensaries under the name of Cheech and Chong with former costar Marin, starting in California in 2021.
Products available include oil cartridges, cannabis flowers, pre-rolls, THC-infused breath strips as well as chocolates, CBD topicals, CBD tinctures/oil, and Nano CBD.
Since he first started his cannabis business in 2016, Tommy Chong CBD has become very successful.
Martha Stewart (businesswoman, writer, TV personality)
Martha Stewart has been coming into our homes for years through her television programs, Martha Stewart Living (1993-2004) and Martha (2005-2012).
No stranger to CBD, Martha Stewart first started using CBD on her French bulldog for anxiety and a foot injury, as well as a sleep aid for herself.
Understanding the benefits of CBD and wanting to help others, she collaborated with Canopy Growth to launch her own CBD line in 2020 with gummies, CBD oil tinctures, and soft gels, as well as a pet line.
With Stewart's fingers in so many successful ventures, we are sure Martha Stewart CBD is doing quite well.

Willie Nelson (musician, actor, and activist)
Willie Nelson is a pot-smoking music legend who has been around forever (he's now 88) and is still going strong. Nelson launched his own cannabis company in 2015, Willie's Remedy™, featuring hemp-infused coffees, CBD teas, full spectrum tinctures, and a topical with American-grown organic hemp.
After using cannabis for so many years, he decided it was time to give some back. He has great respect for the American farmer and believes in supporting and benefiting farmers by purchasing through them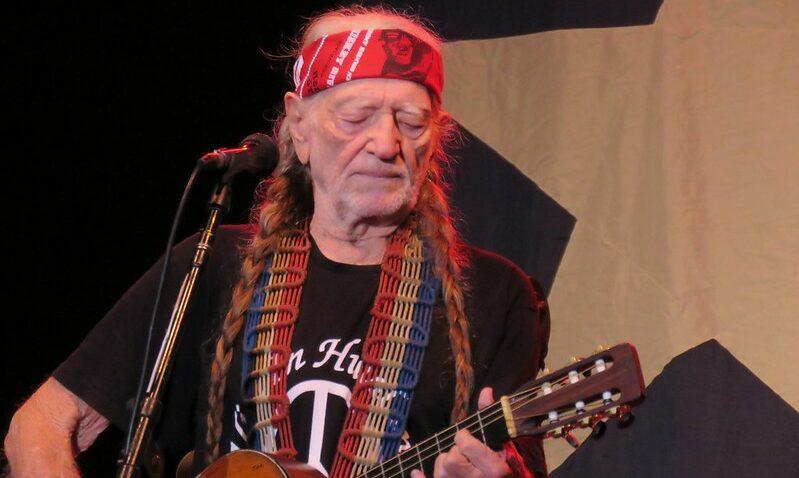 ROB GRONKOWSKI
After his retirement in 2019,  New England Patriot's tight end, Rob (Gronk) Gronkowski partnered with CBDMedic™ in the investing and marketing aspect of CBD in an effort to help other athletes in pain.
As a result of so many surgeries and injuries, he was in constant pain. He wanted something more natural and from his dad discovered CBD, with great success in managing his pain.
After one year, he came out of retirement in 2020 to join the Tampa Bay Buccaneers and hasn't stopped.
The CBDMedic™ topical line includes THC-free creams and ointments for pain management, recovery, and skincare.

Carey Hart (Motorcyclist)
46-year-old Carey Hart is best known for being the first motorcyclist to perform a backflip during a competition on a 250cc motorcycle. He is married to the singer Pink.
In addition to owning Hart & Huntington Tattoo & Clothing Company, he is also the owner of HartLuck CBD.
He started HartLuck CBD for people on the go. Knowing firsthand how it feels to be sore after a race or practice, he wanted products that they would use themselves. He believes in the holistic approach to managing pain.
Products include tinctures (including a nighttime one with Melatonin), an inhaler, CBD salve, gel capsules, and a cooling lotion.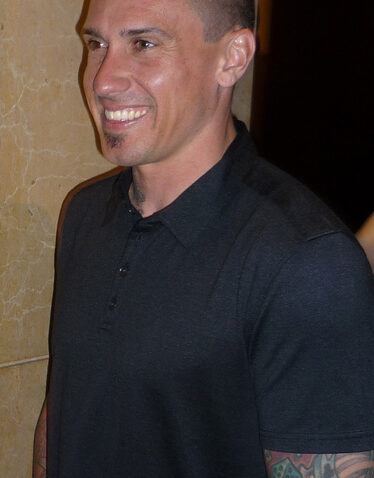 Where to buy CBD Products
Shop CBD Medic (Ron Gronkowski)
Mary Ann shares her passion and personal experience with CBD and medical cannabis as well as the experiences of others. Do visit regularly to find out the ins and outs of CBD and medical marijuana products. If you are passionate about something and would love to share it on your own website, then click here to get started.