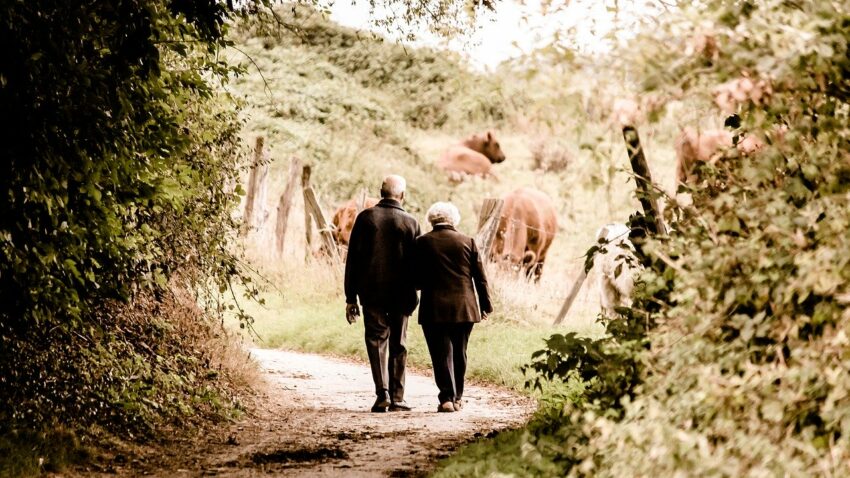 Finding a company you can trust and rely on is very important. You are probably reading this CBD Oil Canada Review-Should You Trust Them, for those very reasons.
When it comes to buying CBD online, there are so many companies out there it can make your head spin. You not only want premium quality CBD products for you and your family to support your healthy lifestyle, but you want to be able to afford them as well. 
Legalization of CBD in Canada
Even though Canada led the way by legalizing medical marijuana in 2001, and recreational marijuana in October 2018, with edibles following in October 2019, it is still difficult to find a good company in Canada that you can trust. In our CBD Oil Canada Review, we are going to look at some pros and cons of this company and what others are saying.
With current laws in place now, CBD is legal to take, so for Canadians, it is important to find a company you trust.  Even though it is legal in Canada, it cannot be purchased from the U.S. or other countries.
This is what the Government of Canada says:
"Only certain requirements apply to the import or export of CBD products. Any import or export must adhere to these requirements and is only permitted:
to a person who holds a licence under the Cannabis Regulations in accordance with an import or export permission given to them by Health Canada for that shipment.
under an import or export permit issued to the licence holder by Health Canada for that shipment
for a legitimate scientific or medical purpose, as per international agreements"
The government goes on to say:
"The Cannabis Act and its regulations do not distinguish between CBD derived from industrial hemp and CBD derived from cannabis with greater than 0.3% THC."
If you do find a company willing to ship to you, you run the risk of the products being confiscated and losing your money. Therefore, legally, you should rely on companies here in Canada.
Private retailers require a license (or permit) from their provincial government to sell recreational cannabis in Canada, regardless if it is in a physical location or online.
But that, in itself won't guarantee that the company is 'good' or has your best interests and well-being in mind. Let's see how CBD Oil Canada stands out.
Who is CBD Oil Canada
CBD Oil Canada is a premium online dispensary offering some of the purest CBD products in Canada. All of their CBD products are manufactured in British Columbia (BC) with the exception of the Savage line (manufactured in California), producing the purest CBD oils grown and harvested in Canada. Their isolate products are all lab tested to ensure quality and purity.
Why Choose CBD Oil Canada
CBD Oil Canada prides itself on being a one-stop-shop, providing premium products. Their customer service is strong with an emphasis on providing you with a 'good' experience. I personally have contacted them in the past via email and their response is quick and timely.
The product line is large, offering you CBD oils, concentrates, topicals, and edibles, as well as treats and oils for your pets. The companies they distribute for are well known in the cannabis and CBD community.
Their comprehensive CBD Oil Dosage Guide is very informative and detailed, and accessible online. If you are a first time CBD user, you will find this guide invaluable.
The online ordering process is easy and painless with detailed instructions on how to order and pay.
All products are shipped anywhere in Canada via Canada Post, in discreet packaging, and arrives within 1 – 3 days.
Products they Offer
Where possible, instructions are given on how to use the product, recommended dosages, if it is full-spectrum vs isolate, lab results, detailed descriptions of the product, and customer reviews. Since they carry such a great selection, I will just highlight a few.
TINCTURES
Popular brands they carry include Honest Botanicals, Island Therapeutics, Miss Envy, Savage CBD, Mary's Medibles, Nova and Delush.
CONCENTRATES
A wide variety of vape cartridges, disposable and rechargeable vape pens, vape juice, oil tinctures, Phoenix Tears, CBD Isolate, Cherry and Honey concentrated oils. All are made in BC (with the exception of the Savage CBD line which is made in California).
CBD TOPICALS
The topicals are made in Canada. Products include roll-on pain gels, balms, transdermal patches, massage oils, lotions and salves, and a great lip balm.
EDIBLES
Edibles are made in Canada and include chocolate bars, CBD gummies, oil tinctures and gel capsules. Brands include Miss Envy, Five Point Edibles, Twisted Extracts, Savage CBD, Tetra Technologies, Honest Botanicals, Mary's Medibles.
CBD PETS
CBD infused oil tinctures that can improve the quality of life for your furry friends with chronic pain, anxiety, arthritis, seizures, and so much more! 
In addition to the oils, there are some great treats such as the CBD Kitty Bitty's and CBD Bully Bites.

What Others Are Saying
"Upon searching for endless Canadian sites for CBD vape juice for a long time, I did decide to end up buying from CBD Oil Canada (mainly because there was a sale for Boxing day). Well, just as I hit send, the discount ended because at this point it was already a few minutes past midnight. Well, I thought to give it a shot to contact them and see if I can have it honoured for me since I literally only missed it by a few minutes. Well, needless to say, they gave me what I had hoped for! Already an A+ in customer service! My order arrived in what… a day after ship! Considering we're both in Vancouver, I knew it shouldn't be long. Then my shipment arrived and had an issue with it, so again I contacted them and they rectified it straight away! I am blown by their customer service, I definitely will be a repeat customer. Thank you, Jen, u rock!"
"I ordered my CBD oil from here and I am amazed how the product has helped me in just 2 weeks. It has taken away my pain so much that it is more bearable, and has added to my mobility so that I can do more than I did before. I highly recommend CBD OIL Canada for their service is prompt and professional. I will be ordering from them from now on."
"Shipping was fast and products are great. Easy and smooth transaction. I will definitely be using CBD Oil Canada again! Thanks."
"Ordered their oil for my dog after a poor experience with a much more expensive brand. The product arrived quickly, my dog loves the taste, and best of all, it's working and she is in less pain and calmer. Thanks."
"Amazing products, huge selection of any kind of CBD u would be looking for. Friendly Online support/staff. I love it's Canadian, well because we rock 'n all… Would & will highly recommend to friends, family. Fast, safe, secure shipping & payment options…. 5-5 :)"
We have been treating our Daschund/Russell cross with your products for his IVDD. Our vet can't believe that he is walking and we can't thank your company enough for the professional service and quick delivery of your excellent products.

PROS AND CONS OF CBD OIL CANADA
Summing up, let's take a look at the pros and cons.
PROS
The company website is easy to navigate for efficient use of your time
CBD Dosage Guide available online for adults and pets – awesome for a 'newbie'
Quick delivery – 1 to 3 days
Wide variety of products to choose from
Top-quality, AAA medical-grade cannabis and cannabis products
Accept interact email transfers and Bitcoin as forms of payment
Significant discounts
100% delivery guarantee
Excellent customer service (this is mentioned in their reviews, time and again)
CONS
Shipping is not free unless you spend $150 ($15 flat rate otherwise)
No return policy
A bit more information on the company itself would be nice (eg. who the team players are and what they are responsible for, and how long in business)
Final Thoughts
This Canadian company is definitely on the rise in the CBD industry. Their quality products and customer service are excellent, and their reviews tell you they go above and beyond.
Even though they don't have a return policy per se, they are willing to treat each transaction individually and will work something out to your satisfaction.
With regards to compassionate pricing, they say "We have priced most of our products below our competitors' prices, and if needed you can send us a message explaining your situation and we can usually work something out."
This just tells me that CBD Oil Canada really cares about you!
Since 1994, I have suffered on and off with chronic pain as a result of degenerative joint changes in both my hips and knees. After refusing traditional pharmaceutical prescriptions as I felt they were invasive to my body, I started researching CBD products, specifically oils and medical marijuana products. I am happy to say that I have been taking them for over 3 years with tremendous success!