Today, more than ever, we are turning to alternatives to manage pain, not only for ourselves but for the pets in our family. No longer are we willing to accept that traditional pharmaceutical prescriptions are the status quo. You hear about CBD and want to know more – "Who is CBD for?"
What is CBD?
To make a decision about CBD, or cannabidiol, you need to know if it is right for you. Simply put, it is a compound and one of the key ingredients in cannabis. Contrary to what many people believe, it is non-psychoactive, meaning you won't get the 'high' we associate with THC which is the chemical compound in cannabis responsible for a euphoric state. You can experience relief from pain and relaxation without the effects we associate with THC.
My Story
Since 1994, I experience a lot of pain in my hips and legs; sometimes they just give out on me while walking or climbing stairs. Initially, I thought it was because of all the high-intensity aerobic activities I was participating in and eventually it would just disappear, however, that was wishful thinking on my part. I went to my family doctor who ordered x-rays which detected early degenerative joint changes in both hips, more predominantly on my right side than the left. I was too young for a hip replacement and since it was in the early stages, I was not a candidate. Instead, my doctor gave me a prescription for a 'glorified' aspirin which I would take for the rest of my life, and I refused. Daily exercising and managing my weight made the pain somewhat tolerable but after several years, the pain just continued to get worse and I went back to my family doctor.
This time he prescribed a drug known as Celebrex but the side effects frightened me and, again, I refused.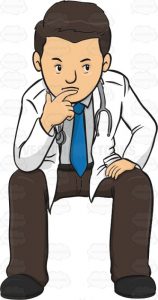 My husband, in the meantime, was suffering his own pain with frayed lumbar, sore knees and hip. We made quite a pair!
During a trip to Costa Rica in 2016, I met a Canadian lady who experiences relief from her chronic hip and knee pain with CBD products and provided me with the information on the procedures so that my husband and I could get approval in Canada.
Up until then, I was very skeptical as I had limited knowledge; I barely use aspirin for a headache! The results of my research were astounding as I also discovered a number of people I knew who were also using CBD in one form or another.
When I returned to Canada I approached my family doctor for a referral but he was old school and refused to refer me to anyone involved with CBD or medical marijuana. However, it was possible with the proper documentation supporting my condition. We were able to enroll in a CBD based pain management program and once on the program, both my husband and I began to experience less pain and slept better.
Additional Benefits
CBD aids in the management of chronic pain along with some other conditions such as:
Cancer

Inflammation reduction

Aiding in the cessation of smoking or harmful drug use

Epilepsy

Chronic anxiety and other mental health disorders

PTSD (post-traumatic stress disorder)

Type 1 diabetes

Acne

Insomnia

Alzheimer's

Parkinson's disease

Schizophrenia

Multiple Sclerosis
As more and more research evolves, this list will continue to grow.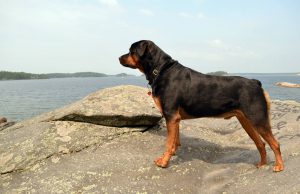 It is interesting to note here that some people give CBD to their pets suffering from kidney disease, diabetes, chronic pain, and arthritis. Dr. Wendy Kramer, who is a B.C. veterinarian, says "If we use part of the cannabinoids that are involved with the plant, we get great benefits. It's the THC… that makes them stoned."
CBD is Currently Available in Different Forms
The following is a brief list of the different forms and a brief description of each.
Capsules: which are easier to measure the right dosage.
Oils: taken orally by syringe in measured doses. These have a high concentration of cannabidiol and contain several compounds including omega 3-fatty acids, amino acids, vitamins, and phytocannabinoids.
Vape: a concentrated oil in liquid form which is heated and then inhaled through a vape pen or E-cigarette.
Isolate: which is a fine white powder and is pure cannabidiol with no other cannabinoids present, and is an excellent way to determine if CBD is right for you.
Salves and Skin creams: a natural remedy for skin problems such as acne.
Wax: pure, safe and convenient to use, ingested by heating a small amount to a heated coil of a dabbing pen and inhale. The heat vaporizes the wax.
Edibles: one of the most popular forms available in a variety of products; who doesn't love a chocolate brownie or two!  Again, find the right level in the edibles which is right for you.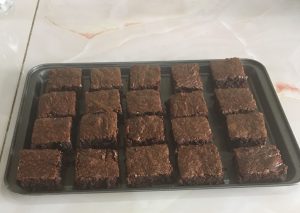 The main thing is to discover the right product type and dosage that best meets your needs as everyone is different and what works for me might not necessarily work for you. All products must list daily dosage recommendations and show the percentage ratio of CBD to any THC contained. As a newbie myself, I started low and worked up to a larger amount by following the supplier's instructions for taking it, increasing the dosage and frequency over a fixed period of time.
Allergies are another thing to consider as there has been some documentation that some people can be allergic to cannabis.
I also strongly urge you to ensure CBD/medical marijuana products are legal in your country or 'area' of residence as the contents are defined and regulated and you know what you are getting.
Final Thoughts
My husband and I are living proof that these products are an effective, natural alternative for our pain management.
Disclaimer: Please be advised that this is not a medical endorsement but my own personal experiences with CBD products.
In future posts, I will be happy to respond to your questions. Please feel free to leave a question or comment below.
Mary Ann shares her passion and personal experience with CBD and medical cannabis as well as the experiences of others. Do visit regularly to find out the ins and outs of CBD and medical marijuana products. If you are passionate about something and would love to share it on your own website, then click here to get started.