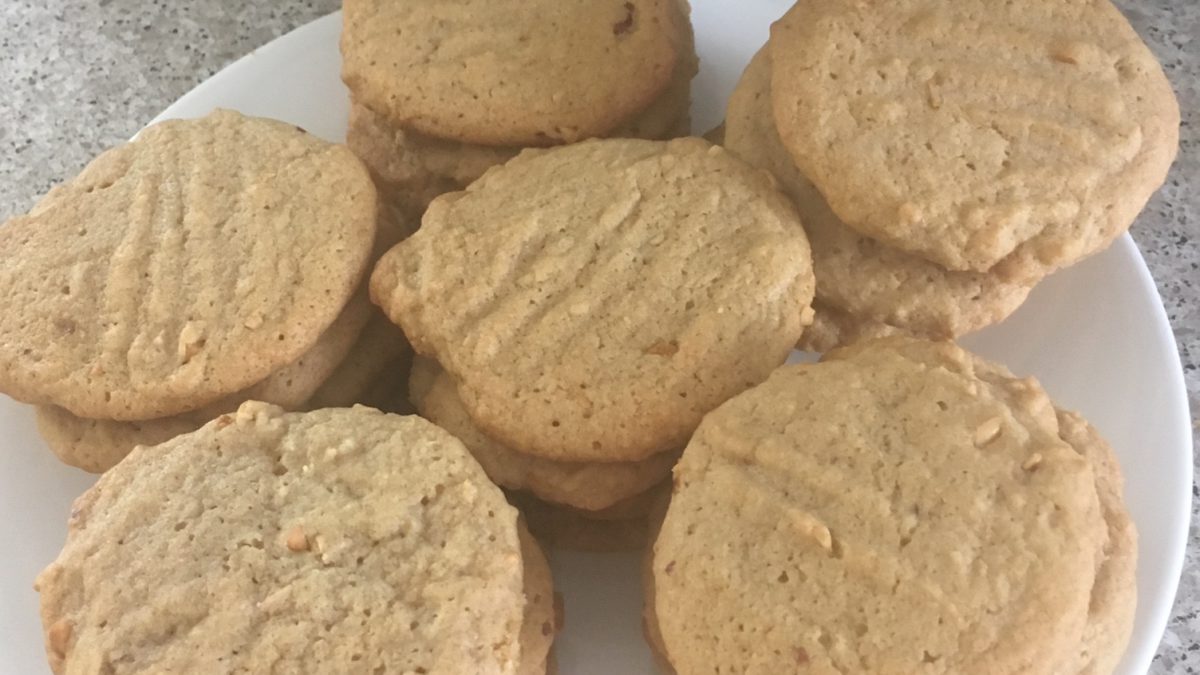 WEED PEANUT BUTTER COOKIES
These yummy Weed Peanut Butter cookies are a favourite in our household. This recipe is easy to make and can be adapted to your favourite ingredients. For instance, I often add chocolate chips. Peanut Butter and Chocolate are a great combination! I prefer crunchy peanut butter but you can use natural, smooth, and add walnuts. Whatever works for  you.
They also freeze exceptionally well.
INGREDIENTS:
2 cups all-purpose flour
1 teaspoon baking soda
½ teaspoon baking powder
¼ teaspoon salt (optional)
¾ cup cannabutter, room temperature
¾ cup peanut butter, chunky or smooth
¾ cup granulated sugar
¾ cup light brown sugar, lightly packed
2 large eggs
1 teaspoon vanilla
1 small package dark chocolate chips or chunks (optional)
PREPARATION:
Preheat oven to 350 Degrees. Grease or use a non-stick cookie sheet.
In a bowl, stir together flour, baking soda, baking powder, and salt. Set aside.

In another bowl, beat together softened cannabutter, peanut butter, and sugars until light and fluffy with egg beater.

Beat in eggs and vanilla (I'm using my vanilla I brought home from Mexico -smells amazing!) until just mixed.

Gradually beat in the flour mixture by hand with a wooden spoon.

Stir in chocolate chips if using.

Drop by heaping teaspoonfuls of dough about 3 inches apart onto ungreased baking sheets. Lightly press with a fork (dipped in flour as dough will be a bit sticky). Bake 8 – 10 minutes.

Makes 30 cookies, approximately 3″ diameter.
NOTES:
Hard to believe but some people don't like chocolate. Not to worry, you can use Butterscotch or Peanut Butter chips.
I realize this is a lot of sugar, especially if you are cutting down. I have used less sugar successfully. If you are an experienced cook, you can experiment with the amount.
I always check my cookies at 8 minutes as I don't like a hard cookie.
Cooling: I remove the cookies from the oven and place the pan on the cooling rack for one minute (I use a timer). Then I carefully remove each cookie directly on to the cooling rack and leave until cool enough to store.