I have talked in past articles about personal use of cannabis and how much each province will allow you to grow, but here I want to talk about a different side of it – growing cannabis commercially in Canada and what this means.
In Canada, medical marijuana (managed by Health Canada) was legalized on July 30, 2001, and recreational on October 17, 2018. With regard to recreational, Canada was the second country in the World (Uruguay was the first) to legalize the cultivation, possession, acquisition and consumption of cannabis and by-products.
(It is interesting to note that as of September 2016, nearly 100,000 Canadians had bought medical marijuana legally.)
And now, it seems, there are a lot of people who want to get in on the Cannabis industry (growing and selling), and rightly so – there is a lot of money to be made here.
In 2017 Deloitte predicted the recreational cannabis market would be worth close to $23 billion!
Here we will talk about who should apply for a license to produce, sell and distribute cannabis commercially and legally in Canada, how to apply for one, eligibility requirements, responsibilities as a licensee and causes for cancellation and suspension.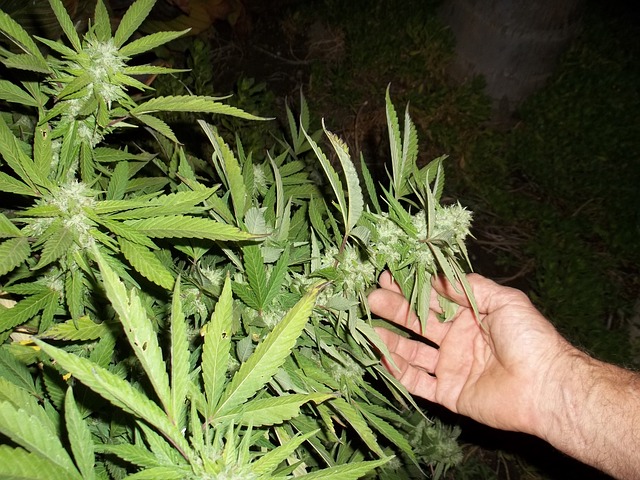 Who Should Apply
Under the Excise Act, 2001,, you must apply for a license if you plan to:
Grow (cultivate) cannabis products
Produce cannabis products
Package cannabis products
To make this a little clearer, you DO NOT need a license in Canada as an individual:
If you produce cannabis for personal use in accordance with the proposed Cannabis Act
If you produce cannabis for your own medical purposes under the Controlled Drugs and Substances Act
If you produce Cannabis as an authorized designated person for another individual for medical purposes
If you are an industrial hemp grower and produce industrial by-products
Straightforward, right?
Now that you meet these requirements, you need to know the following.
Eligibility
To be eligible, you must meet ALL the following criteria:
You are not the subject of a receivership of your debts (no independent third party acting on your behalf)
You have not failed to comply with any Act of Parliament that deals with the taxation of alcohol or tobacco in the past five years
You have not defrauded her Majesty in the past 5 years
You must be at least 18 years old
You must have a valid business address in Canada
You must provide all premises that will be used for the cultivation, production and/or packaging of cannabis products
You must have sufficient financial resources to operate your business in an efficient and responsible manner
You must hold a valid license from Health Canada (issued under the proposed Cannabis Act)
You must provide a formal business plan documenting industry overview, operating plan, financial plan or source of funds, sales and marketing plan and the time frame within which these goals need to be achieved
You must provide acceptable security to cover one month of the cannabis duty liability; the security amount is a minimum of $5,000 with a maximum of $5,000,000); GST/HST also applies to cannabis products
Completing an Application for Licensing
First and foremost you will have to be licensed under ACMPR (Access to Cannabis for Medical Purposes Regulations) formerly known as MMPR (Marijuana for Medical Purposes Regulations). This is the federal body that provides the rules, regulations and licenses.
The regulations are there for the purpose of ensuring that the standards are adhered to by the producer, seller and distributor and that security, record keeping, and quality control are complied with.
To obtain a license, you must complete and submit a Form L300, Cannabis Licence Application.
You must apply for a CRA Cannabis License, even if you have a Health Canada License, for both
medical and recreational purposes.
If you would like to obtain a copy of the updated Cannabis Licensing Application Guide in a PDF form, you must email them and request it until such time it is added to their site. The email address to request this guide is cannabis@canada.ca.
If you plan to package cannabis products you must also register with the cannabis stamping regime at the same time as licensing.
Applying for your License is Just the Beginning
As mentioned previously in the eligibility requirements, you must provide acceptable security with a minimum of $5,000 and a maximum of $5,000,000.
Amounts would be calculated as follows:
If newly licensed, estimated grams to produce cannabis products sold over the first 12 months times $1 per gram divided by12 months.
For a renewal, security would be the highest amount of cannabis duties payable for a calendar month in the previous 12 months.
You can obtain more information on secuirty requirements at Excise Duty Notice EDN52, Obtaining and Renewing a Cannabis License.
Once your application is submitted, it is reviewed to determine if you are eligible based on your information you provided. Once approved, you will receive confirmation from CRA with your new excise duty program account number.
Note: Your application is not an approval to start business. You can only produce cannabis products after you receive licenses from both CRA and Health Canada.
How Long is the License Valid
Two years is the length of time that your cannabis license is valid and will NOT be automatically renewed. You have no later than 30 days before the expiration date of your license and all requirements must be continually met during the period you are licensed.
Responsibilities
As an approved licensee, you will have the following responsibilities:
You must, if packaging products for sale, register for the cannabis stamping regime
Calculate duties imposed on cannabis
You must report and remit monthly duty payable using Form B300, Cannabis Duty and Information Return
Report any unpackaged or packaged product inventories using the same form
All supporting documents must be kept at least 6 years supporting all aspects of your business
Always have a valid license making sure you renew at least 30 days before the expiry of your currently license; as mentioned before, your license is only valid for two years
Note: any changes should be reported immediately.
Avoiding Cancellation or Suspension of your License
After getting your hard-earned license, the last thing you want is for it to be cancelled or suspended. Reasons for this are, but not limited to, the following:
Bankruptcy
Cessation of cultivating, producing or packaging cannabis products
Failure to comply with any taxation or control of alcohol or tobacco Act
Failure to notify CRA of any changes to licensing information as required by legislation
Defrauding her Majesty
Final Thoughts
I have often thought of getting a cannabis license to grow and sell (I do have my medical marijuana license), but as a house sitter (link), I am constantly on the move and don't have the place, time or financial commitment. It definitely is not a process to take lightly.
Personally, I feel that these regulations are necessary, not only for security and quality control purposes but also to ensure that the standards in place are adhered to by anyone in the process of growing, selling and distributing cannabis.
Do you have a Cannabis license to grow, sell and distribute or know of someone who does? Do you think the guidelines are too strict? Please let us know your thoughts and comments.