With COVID-19 (Coronavirus) in full swing, there are many services either interrupted or stopped altogether. Some of those that are still in operation have policies in place. Two such companies are Canada Post and UPS (United Parcel Service). There are many people who rely on the post for packages and parcels and in some cases, those contain medication and CBD products.  You must be wondering what is happening with package and parcel delivery during Covid-19.
Depriving these services could have major consequences, yet people need reassurance that it is safe for them to receive their items.
Here is a breakdown of what you can expect from Canada Post and UPS (United Parcel Service) in the days, weeks and months ahead.
The most important question likely is "Is it Safe To Handle Mail and Parcels."
CANADA POST
The World Health Organization (WHO) and Public Health Agency of Canada have said there is no 'known' risk of Coronaviruses entering Canada on parcels or packages because of the poor survivability of the virus on surfaces, therefore, there is a low risk of spreading from products shipped over a period of days or weeks.
Other important concerns and answers are as follows.
Parcels that Normally Require a Signature
Only these items will require a signature:
Xpresspost Certified
Registered Mail
Proof of Identity Items
Proof of Age Items
COD Items
Items with Customs Due
Other items, including prepaid custom items, are being delivered to a safe place at your address, otherwise, they will provide a delivery card to a local post office for pickup.
Is My Post Office Still Open
To find out if your post office is open you can enter your location on their website canadapost.ca. Once you select your location, you can view business hours. If these hours differ from what they post on the website, they will place a notice on the door at the post office.
What About Mail Delivery to International Destinations
Service is severely impacted and several international postal operators have suspended service. For a list of those who have suspended service, you can check their Service Alert page.
How is Canada Post Informing It's Employees about Covid-19
It is strongly stressing on a daily basis the necessity of handwashing.
It is urgently recommending no shaking hands and avoiding contact with those who may exhibit symptoms.
Nitrile gloves (superior gloves, puncture-resistance, and often referred to as medical-grade) will be provided for those in processing facilities.
Are Workplaces Being Disinfected
High used areas are being frequently cleaned such as doorknobs, light switches, etc. Protocols are in place to do deep cleaning of workstations if needed as well as any corporate vehicles.
What Happens if an Employee is Told to Go into Quarantine by a Health Official
On-site cleaning and sanitizing are being done in the workplace.
The employee is not allowed to return to work until they give assurances they are clear to do so through Canada Life.
The employee is given special paid leave. 
What Happens if an Employee Does Test Positive
On-site cleaning and sanitization will take place.
They will have to give notification to the local joint health and safety committee.
The employee is not allowed to return to work unless cleared through Canada Life.
The employer will offer special paid leave.
Communication would take place with the provincial health authority for contact tracing and steps to quarantine co-workers.
Employer will notify customers.
There would be limited access to the building.
What About International Travellers Returning to Work
Since March 14th, employees must stay home and self-isolate for 14 days.
There will be health is monitoring for fever, cough, or difficulty breathing.
They must call public health or a professional health care individual if they have any symptoms.
For more in-depth information on Canada Post and their delivery services, go here.
UPS (UNITED PARCEL SERVICE)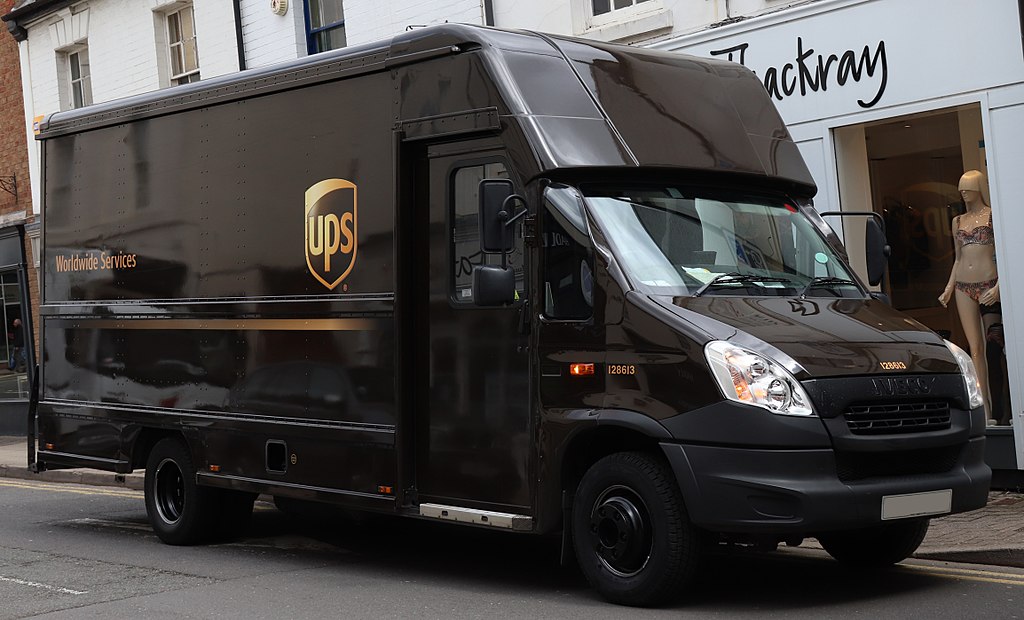 (Image: https://commons.wikimedia.org/wiki/User:Vauxford)
UPS is also taking similar precautions but is still continuing operations worldwide, as it is part of the government's critical infrastructure.
"There are 16 critical infrastructure sectors whose assets, systems, and networks, whether physical or virtual, are considered so vital to the United States that their incapacitation or destruction would have a debilitating effect on security, national economic security, national public health or safety, or any combination thereof (Presidential Policy Directive 21 (PPD-21). This directive supersedes Homeland Security Presidential Directive 7."
How Will UPS Respond to the Constant Changes
They will continue to follow the recommendations provided by the World Health Organization (WHO), U.S. Centers for Disease Control and Prevention (CDC), and other health authorities worldwide.
Is UPS Still Making Deliveries
Unless limited by government restrictions, they will continue to deliver to all areas, including restricted areas as they deem it a vital service under the Critical Infrastructure sector.
Service alerts can be found here.
How is UPS Helping During the Outbreak
The White House Rapid-Response Taskforce has asked UPS to aid in logistics planning, transportation, and operations support of Coronvirus Testing Sites in several cities.

There have been more than $6 million in grants allocated to United Nations agencies, humanitarian relief partners, non-profit community-based and non-government, international organizations.
 Is it Safe to Receive Packages From an Infected Area?
According to WHO (World Health Organization) and the CDC (U.S. Centers for Disease Control and Prevention), the chances of the Coronavirus contaminating shipping packages and containers is low.
 Are Drop Off and Pickup Locations Still Operating
The UPS Global Locator is being updated in real-time to best give you the nearest active locations. Small businesses that provide UPS services are closing or adjusting their operations/hours.
In addition, you can sign up for the UPS My Choice so you can provide specific delivery instructions on where you would like to receive your parcels and delivery notifications.
Final Thoughts
As you can see, both companies are doing everything humanly possible to make sure your packages and parcels are delivered as quickly as they can. To summarize, they are constantly monitoring potential disruptions, are complying with government regulations, providing staff with information on how to prevent further spreading, and following the guidelines of the WHO and CDC.
To learn more about package and parcel delivery during COVID-19, check out the various links provided.
To learn how COVID-19 has affected other areas such as our health and stress in our kids check out this post.
Have you been affected by the postal service in your area? What has been your experience in receiving medication or products? Do you think they are doing enough? Let us know your comments below.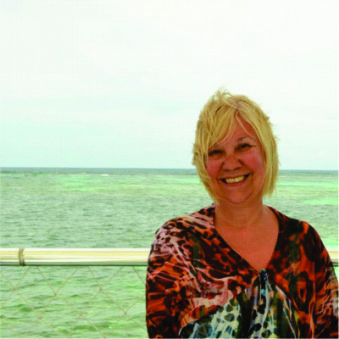 Since 1994, I have suffered on and off with chronic pain as a result of degenerative joint changes in both my hips and knees. After refusing traditional pharmaceutical prescriptions as I felt they were invasive to my body, I started researching CBD products, specifically oils and medical marijuana products. I am happy to say that I have been taking them for over 3 years with tremendous success!