7  Myths About CBD Dispelled
Cannabidiol, better known as CBD, has been a household word now for quite a time and yet there are still some misconceptions floating around that people believe. CBD Myths – What's Really True? Let's address a few of them here.
What is CBD
The origins of CBD go back as early as 1940. It is a phytocannabinoid (compound) and it is one of 113 compounds found in the cannabis plant. It also makes up 40% of the cannabis plant's extract.
CBD is consumed for a variety of ailments –pain management, sleep issues, relaxation, anxiety and stress, focusing, etc.
They can be consumed as oils and tinctures, capsules, edibles and drinks, vaping, or as a topical.
What are some of the myths surrounding CBD?
MYTH # 1 – CBD MAKES YOU HIGH – FALSE
This is probably the most confusing although it is quite straightforward. The short answer is CBD will not make you high. However, THC which is the other popular compound in cannabis will make you high or give you that 'euphoric' feeling.
You might feel calm, focused, and less stressed but you won't feel 'high.' In fact, many people take CBD daily for this reason.
MYTH #2 – YOU CAN TAKE CBD ON A PLANE – DEPENDS
This is another area where views seem to differ. The short answer is yes – state to state.
United States (domestically):
According to the Transportation Security Administration  (TSA), the United States – "Marijuana and certain cannabis products, (including CBD in any form) remain ILLEGAL under federal law except for products that contain less than 0.3 percent THC."
While TSA is not actively searching for marijuana or other illegal drugs, they do have the obligation and authority to notify a law enforcement officer if it is discovered. You could also face serious criminal penalties and even be denied entry. It is always wise to check out the rules of the state you are planning to visit within the U.S.
"Ultimately, the final decision is up to the TSA officer to allow or disallow the item through the checkpoint."
Canada (leaving and entering):
According to the Government of Canada, "it is ILLEGAL to transport cannabis and all products containing cannabis (including CBD in any form) across the Canadian border" even if you have a medical license for CBD or travelling to an area where it is legal or decriminalized.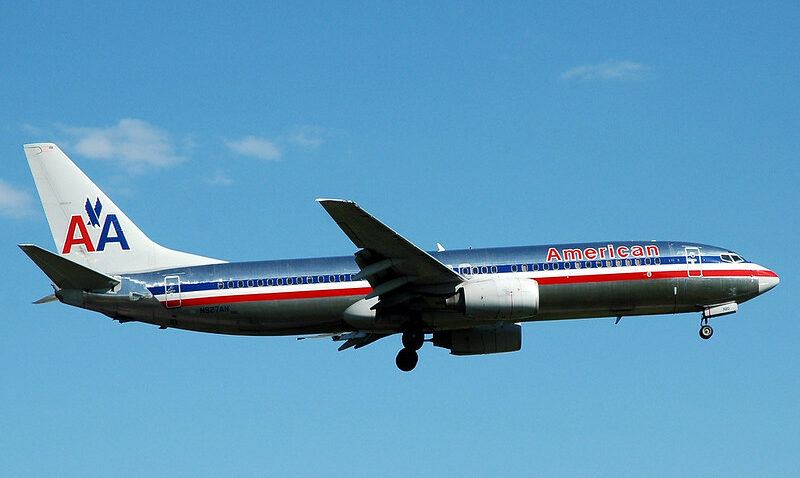 If you are carrying it, you must declare it to the Canadian border.
To me, this is very clear. Yes, some people do travel with it and most get away with it (I say most because there have been a few who have not been so fortunate and have even ended up in jail). It is the luck of the draw and you have to decide if you want to take that chance. I suppose one way to get around it is if it is labelled as a supplement and not CBD.
Let's face it – it makes more sense to leave it at home. Once you arrive in Canada or the United States, you can purchase your CBD without a prescription so why bother taking a risk when travelling to either country.
The bottom line is, if you plan to cross the border with CBD in your possession, you risk consequences.
MYTH #3 – CBD IS ADDICTIVE – FALSE
CBD, in itself, is not addictive. In fact, it has been used successfully as an intervention for addictive substances such as tobacco.
One study, Cannabidiol as an Intervention for Addictive Behaviours: A Systematic Review of the Evidence, on humans, concluded the following:
CBD studies on humans showed evidence that CBD has an impact on addictive substances such as cannabis or tobacco. CBD also is therapeutic when dealing with the stress associated with these addictions.
Ongoing studies are also being conducted in the United States on CBD for opioid addiction.
MYTH #4 – CBD HAS NO SIDE EFFECTS – FALSE
While CBD is being used for a number of medical conditions and pain management, there are a few side effects one must be aware of. They include:
Dry mouth
Drowsiness and fatigue
Negative interaction with some medications
Diarrhea
Reduced appetite
One study concluded that while CBD is effective in treating epilepsy such as Dravet and Lennox-Gastaut Syndromes, consideration must be given to the interaction of other drugs when used for other conditions.
MYTH #5 – CBD IS LEGAL 'EVERYWHERE' – NOT EXACTLY
This is an ongoing discussion, especially in the U.S. where the rules can be different for each state. In Canada, it is very clear while in the U.S., there are still some grey areas.
Canada:
CBD is a controlled substance in Canada and therefore is subject to all the rules and conditions that apply under the Cannabis Act, regardless of whether it's derived from industrial hemp or other types of cannabis.
Previously, CBD came under the Controlled Drugs and Substances Act but is now under the Cannabis Act and is strictly regulated for possession, production, distribution and sale.
It is legal to buy CBD and CBD products in Canada and they are easily obtained and shipped. While each province or territory is responsible for the legal minimum age limit for those consuming Cannabis  (in Alberta it is 18 and Quebec 21 while all the other provinces and territories it is 19), there is no defined age minimum to consume CBD and CBD products.
United States:
We won't spend a lot of time here because the laws vary in certain states in the U.S. What is important to remember is that it is always wise to check where you are going to see what rules and regulations are in place, especially Idaho, Nebraska, and South Dakota. Doing your due diligence can help you avoid unpleasant surprises.
MYTH #6 – CBD IS SAFE – TRUE
CBD is considered safe but you should pay particular attention to labelling. A National Institute of Health study concluded that labels incorrectly stated the amount of CBD in products. 26% showed there was less and 43% showed there was more.
In a Critical Review Report by the World Health Organization (WHO) in 2018, it states:
"CBD is generally well tolerated with a good safety profile."

"To date, there is no evidence of recreational use of CBD or any public health-related problems associated with the use of pure CBD."

"CBD has no effect on heart rate or blood pressure under normal conditions, but in animal models of stress it reduces heart rate and blood pressure."

"In general, CBD has been found to have relatively low toxicity, although not all potential effects have been explored."

"While the number of studies is limited, the evidence from well-controlled human experimental research indicates that CBD is not associated with abuse potential."
There have been no documented cases of death from CBD.
MYTH #7 – CBD IS A SCAM – FALSE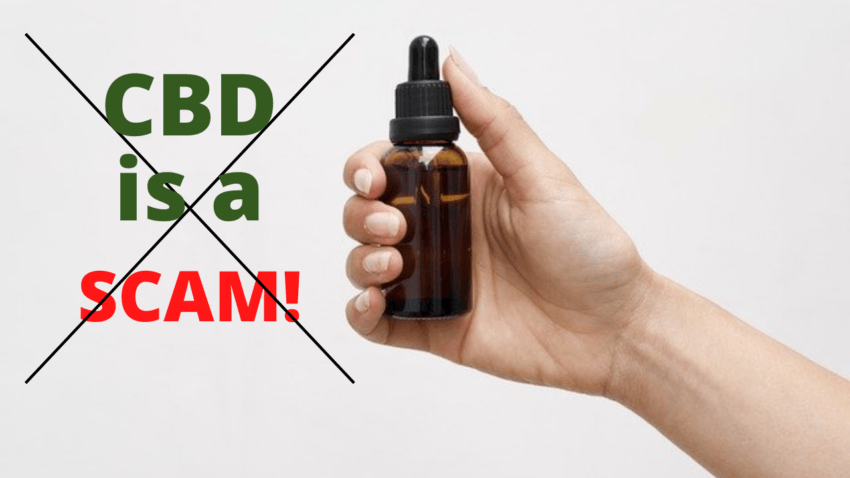 While it is widely understood that more studies and research have to be conducted on CBD, there is no doubt that benefits have been experienced. There are countless stories of people who feel so much better with consistent use of CBD.
Also, the FDA has approved it to treat seizures resulting from two serious forms of epilepsy – Dravet syndrome and Lennox-Gastaut syndrome.
As with any product, there will be those who will create scams but not because CBD is a scam but because they see a quick way to make a fast buck or to create a product that is less than pure. That's why it is important to deal with a reputable company. NEVER be afraid to ask where your CBD comes from.
Mary Ann shares her passion and personal experience with CBD and medical cannabis as well as the experiences of others. Do visit regularly to find out the ins and outs of CBD and medical marijuana products. If you are passionate about something and would love to share it on your own website, then click here to get started.