Would you like to have soft and beautiful lips that are smooth and crack-free? You can with this amazing CBD-infused lip balm.
I LOVE LIP BALM!

Lip Balm for me is what lipstick is to others. I have one on my desk where I work, one in my purse or beach bag and one in the bathroom (where I apply it just before bedtime).
What is special about these lip balms is that they are infused with CBD Hemp Terpen

es.
No More Dry, Cracked Lips!
When I first started using CBD-infused lip balm, my lips were dry, cracked, and very unappealing. After just a few days, I noticed a big difference. Now my lips are smooth, have no cracks, and actually look a bit fuller (or as my husband would say, 'kissable'). I apply it at least 3 times a day (and sometimes more if I am at the beach).
I loved this product from the moment I used it. The creamy texture made my lips feel smooth, 'beautiful', and luscious. Each lip balm is made of 100% all-natural CBD, with hemp terpenes, essential oils, and herbs. It feels like a moisturizer for your lips!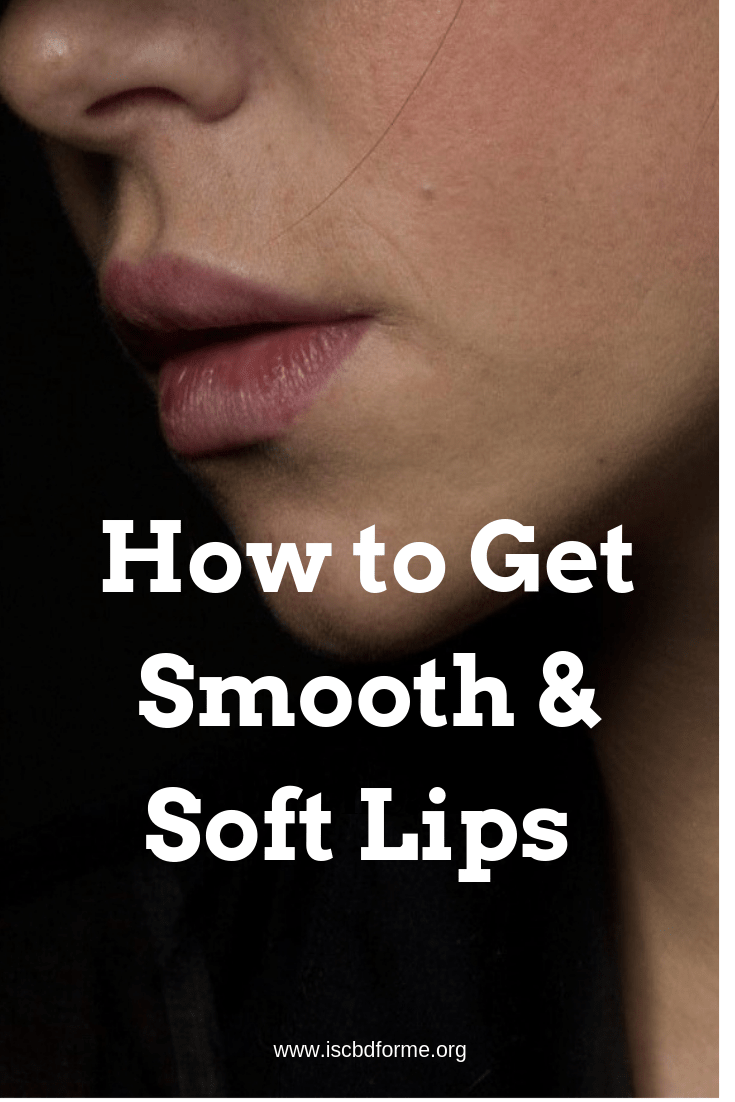 What Are CBD Hemp Terpenes
Terpenes give cannabis its aroma and flavour and are the essential oils found in all plants. But that is not all they are. They can also have a powerful effect on our moods.
Terpenes (hydrocarbons) are a large and diverse class of organic compounds produced by the cannabis plant as well as many other plants. They often have a strong odour and readily evaporate at room temperature. They may protect the plants that produce them by acting as a repellent for pests and attracting pollinators and seed spreaders. The FDA considers terpenes safe for human consumption.
The highest concentration of terpenes is found in the female cannabis plant. Some common terpenes and possible benefits are:
MYRCENE – one of the most abundant
Benefits – anti-inflammatory; sedative, muscle relaxant, pain relief
Aroma – musky, herbal, citrusy
A-PINENE – used around the world for thousands of years for its healing properties
Benefits – anti-inflammatory; asthma relief, boosts energy, improves memory
Aroma – pines, woodsy
LINALOOL – naturally occurring terpene alcohol chemical
Benefits – anti-inflammatory; sleep aid, pain reliever, relief from psychosis and anxiety


Aroma – floral, citrusy
CITRONELLOL – used as a mosquito and moth repellent
Benefits – anti-biological and anti-inflammatory properties; immune-regulating effects


Aroma – heavy, fruity
CARYOPHYLLENE – has the distinction of being the first known dietary cannabinoid
Benefits – anti-inflammatory; pain relief, anti-depressant, relief of nausea


Aroma – spicy, woodsy, peppery
LIMONENE – bitter taste; commonly used as an additive in cosmetics and cleaning supplies
Benefits – gastric reflux, toenail fungus, depression and anxiety


Aroma – strong citrusy odour
HUMENE
Benefits – anti-inflammatory; anti-tumour, appetite suppressant, pain relief


Aroma – woodsy, earthy, beery, spicy
Cannabinoids and terpenes work simultaneously with one another therapeutically to produce a range of effects called the 'Entourage Effect' which is greater than the sum of its individual components.
Who Should Use Lip Balm
Anyone who suffers from dry cracked lips would reap the benefits of lip balm – men and women, young or old. I happen to fall in the 'older' range and wouldn't be without it. I think even teenagers can safely use CBD-infused lip balm but you, as a parent, would have to make that decision.
Benefits for Your Skin
In addition to using CBD for our overall well-being, CBD also contains many vitamins – A, C, and E, as well as B Complex vitamins (riboflavin, thiamine, potassium, phosphorus, iron, niacin, zinc, calcium, and magnesium). In addition to Omega 3 (fatty acids which all aid in soothing, calming, and combating wrinkles), it is also a source of proteins containing all 20 amino acids including the 9 essential ones our body can't make on its own.
Now let's see why this is a good lip balm.
CBD Lip Balm 
Dry lips respond amazingly well to this CBD lip balm. It uses the moisturizing and nourishing properties of olive oil, beeswax, sunflower oil, cocoa butter, shea butter, aloe vera gel, and peppermint oil in addition to the revitalizing CBD. Your lips will feel supple and silky after using it.

What I like about CBD American Shaman CBD Lip Balm
Features:

Comes in an easy-to-apply tube

Small and stylish container which makes it easy to carry with you

Light-weight and easy to carry

30mg CBD per tube

At $10 each, the price is comparable to other quality lip balms
Benefits:
Great for everyday use

C

ontains no artificial fillers, fragrances, or colours

Soothes dry, cracked lips

Feels silky and soft when applied

Never greasy
GET SOME TODAY! I am sure you won't be disappointed and will love it as much as I do.
PLEASE NOTE:
This is a bummer! As most of you probably know or have guessed, it is very difficult to get products delivered from one country to another. This lip balm happens to come from Canada, however, don't despair. This reputable company, in the U.S., also carries a CBD-infused lip balm and while I personally have not been able to use it, I will list some information here so you can make your own decision.
Elixinol CBD Lip Balm (U.S.)
The Elixinol CBD Lip Balm soothes, protects, and promotes rejuvenation. This lip balm contains full-spectrum CBD as well as Vitamin E and omega oils to moisturize even chapped lips.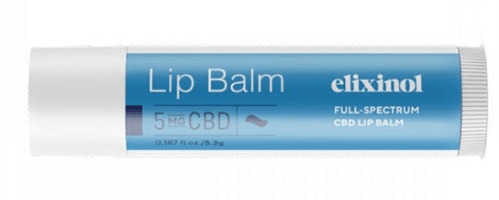 Features:
5 mg of organic CBD hemp oil

Vitamin D & E and Omega oils

At $7.99 (comparable to Canadian price with exchange) and comparable to other quality lip balms
Benefits:
Moisturizes and revitalizes

Aids in providing a youthful look and feel to the lips

It contains Olive Oil, Candelilla Wax, Coconut Butter, Shea Butter, Palm Oil, Jojoba Oil, Rosehip Oil, Vitamin E, Rosemary Extract, Neem Oil, Hemp Extract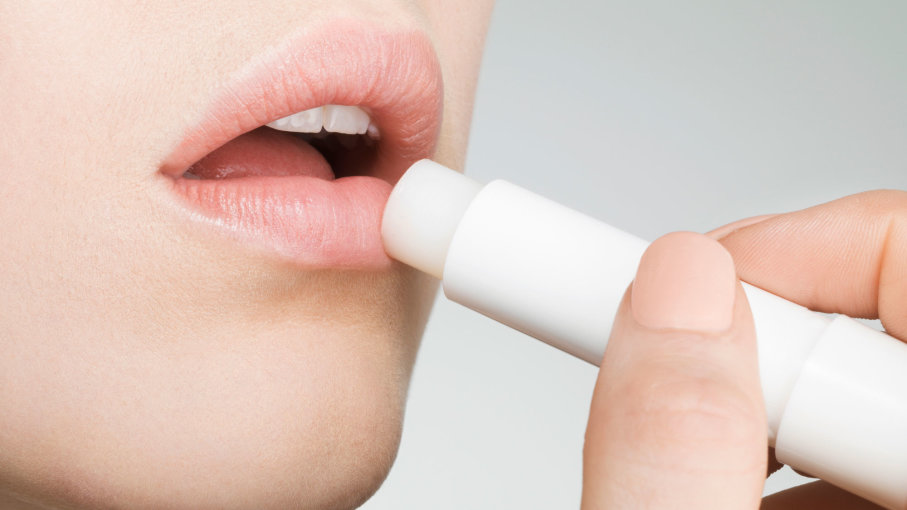 Final Thoughts
We have talked about two great CBD-infused lip balms that are sure to complete your daily routine. I love mine and wouldn't be without them. I hope this information helps you to make a decision on using lip balm to give your lips that smooth, luxurious feeling. When you do purchase, remember to order from your country so it won't get 'lost' in customs. Wouldn't that be a bummer?!
FDA Disclaimer: Any claims or statements made about the possible health benefits conferred by any CBD or marijuana products have not been evaluated by the Food and Drug Administration and are not intended to diagnose, treat, prevent or cure any disease.
Have you tried CBD Lip Balm? If so, what did you think of it? If not, would you consider it? Please leave your comments below and let us know.
Since 1994, I have suffered on and off with chronic pain as a result of degenerative joint changes in both my hips and knees. After refusing traditional pharmaceutical prescriptions as I felt they were invasive to my body, I started researching CBD products, specifically oils and medical marijuana products. I am happy to say that I have been taking them for over 3 years with tremendous success!