Will CBD Help You Sleep?
How do you cope with your sleep issues? As someone who suffers from degeneration of the joints in both hips and knees, I often would have sleepless nights. I remember the pain and frustration and feeling out of sorts the next morning. Find out what you can do to get a good night's sleep with CBD in the contributed post below by C. J.  #cbdforsleep.
Good Night's Sleep with CBD – Wake up Feeling Good!
I'm a 57-year-old man, a baby-boomer, who was recently scrolling through family photos; one in particular of my father caught my attention as I am now the same age as he was in this photo. Forty-five years; where did the time go? My father had an economy with words, but not with thought, as when he said something, he meant it and you'd better listen to him, and remember it.
I recall one morning at the breakfast table he was telling me that every muscle in his body is getting stiffer. When he wakes up in the morning he lies still for a minute just to confirm if there's another area of his body that is hurting that wasn't when he went to sleep the night before.
How prophetic, as there was a time that I was waking up thinking the same thing. This is, in part, to years of playing goalie in ice hockey, tennis, leading an active lifestyle, and genetics from my mom, and I did NOT sign up for this!
The Early Years
Being a baby boomer in Canada means that I'm one of about 9.6 million persons or close to 3 Canadians out of 10. (Besides the births between 1946 and 1965, this generation has benefited from sustained immigration levels near the end of the '80s in Canada.)
When I went to high school during the mid to late 1970s we got high, without a care in the world; we listened to Cheech and Chong albums, went to see their movies at the local drive-ins ….life was good, then I got older!
Over the past few years, my body started telling me it's now going to pay me back for all the physical abuse I put it through in past decades, playing tennis all day, suiting up to play four or five hockey games a week, as 'someone needed a goalie' to fill in.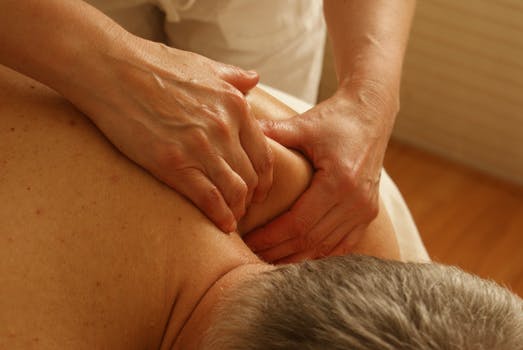 I can also thank my evolving arthritis to my mother's gene pool and despite daily stretching, maintaining a balanced diet, eating foods that promoted strong bones healthy body parts, I was unsuccessful in curtailing the pains in my hips, back, knees and hands.
Now when I play tennis, I have a pregame ritual which consists of stretching, applying analgesic rubs, then sliding soft support braces over my knees, which is NOT what I did forty years ago; back then only old people did that!
Coping with the Pain
The first few trips to my family physician resulted in being recommended Tylenol One. (In Canada, they are an over-the-counter drug, without a prescription needed.)
Over time, I had prescriptions for Tylenol 2, Tylenol 3 and finally Oxycontin, all of which merely masked the pain, while upsetting my digestive system; none of the prescriptions addressed the issue of what was causing the pain.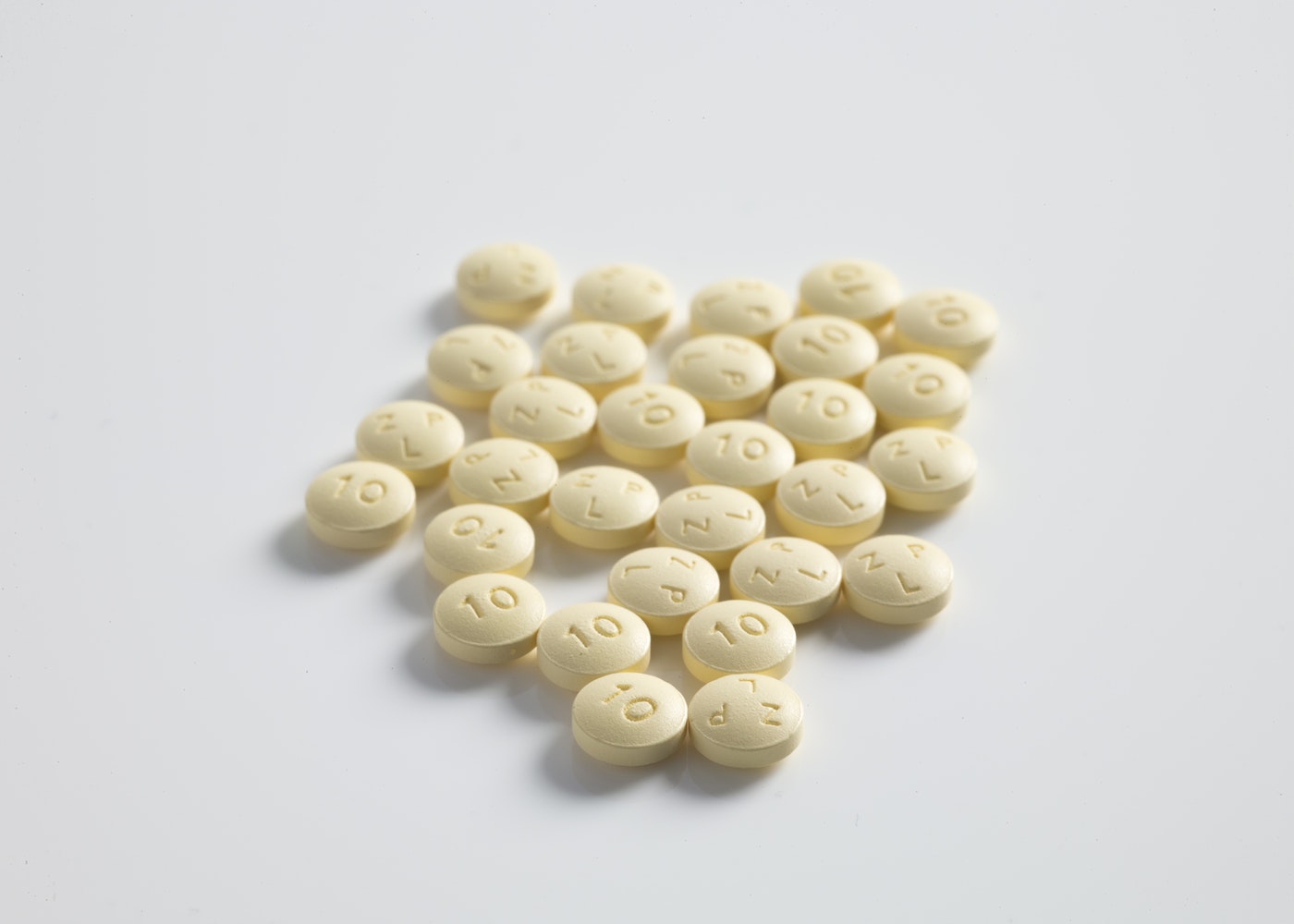 After reading several articles on the human body's chemical processes that initiate and spread arthritis, I realized that my brain (message originator) and body chemistry (the highway), was in need of reprogramming to decrease the flow of signals from the brain to the receptors for the affected areas.
How the Body's Cell Receptors Function
A couple of hockey buddies had been in the same situation as me and were using medical marijuana products that contained a high percentage of CBD and 0% THC to manage their joint pain and arthritis, which surprised me…as my first reaction was…Don't you get high? NO! CBD provides natural pain relief by binding itself to the cells' cannabinoid cell receptors, which are primarily in the body's central nervous system (the highway). The human body's cell receptors collectively form a network known as the EndoCannabinoid System (ECS).
The ECS is a neurotransmitter system for a human's regular body functions and feelings, including pain reception, as it regulates the body's energy or homeostatic functions. When CBD hemp oil products are ingested, it appears to interact with the body's ECS, causing the therapeutic effects reported by the person.
How CBD Helps
CBD provides natural relief from pain and joint inflammation, by controlling the chemicals secreted from the brain to the joint/tissue receptors, and the CBD's natural cannabinoids that fit into these receptors strengthen the ECS receptors, similar to a key fitting into a lock. When the entire ECS system is in balance, the phytocannabinoids from hemp oil products help bolster the natural endocannabinoids, thus nourishing your endocannabinoid system, which is critical for managing joint or arthritic pain.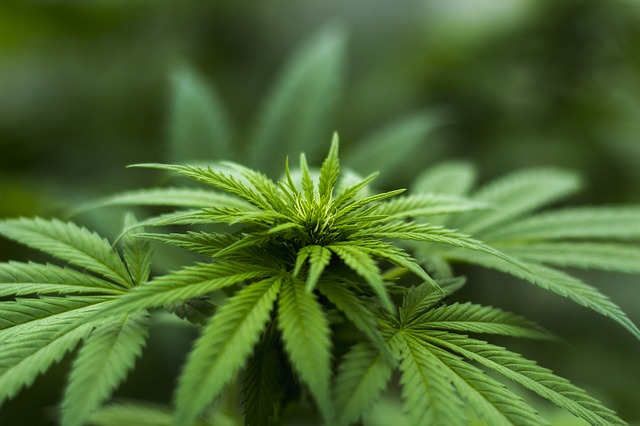 CDB vs Alcohol
CBD hemp oil products are available in many formats, such as pure liquid oil, pills, rubs and now in edibles such as gummy bears, lozenges, lollipops, suckers, candies, cookies, baked goods and more! Yes, 'magic brownies' with THC have been around for decades, however, CBD oil-based products have become more commonplace and available without a medical prescription on the internet.
It's interesting how my father was not told about CBD hemp oil-based products to manage his evolving arthritic pain, which can be characteristic of the medical community during that time, and a movie Reefer Madness that was running in theatres when he was in his early mid-twenties.
My father also fought during WWII and like many of his peers from that time, used alcohol to control the 'shell shock' now known as 'PTSD', or anxiety and stress, which is being managed via medical marijuana, CBD-based products, and ongoing therapy to help them best manage the stress/flashbacks/anxiety attacks associated with PTSD.
What My Friends Are Doing
Now that I'm at the same age as my father when he first started mentioning the arthritic joint pain, back pain (due to a genetic disposition) that I've inherited, I am very grateful for my friends recommending CBD based hemp oil (medical marijuana) products to manage and inhibit the spread of arthritis throughout my body.
I've described several physiological, biological processes that contribute to the spread of arthritis in a human's body, and the manner in which CBD based products assist to combat and best manage it.
A childhood friend my age who runs his own landscaping and snow removal business in rural Canada told me in very simple language that before used CBD-based products he was drinking alcohol at night to relieve his body aches and pains. He tired of waking up hungover, bleary-eyed, with a head and body that hurt!
Since switching to CBD products he gets a good night's sleep, wakes up clear-headed, and with no pain. He'll have a couple of edible caramels or lozenges after dinner, then relax watching TV with his wife before heading off to bed.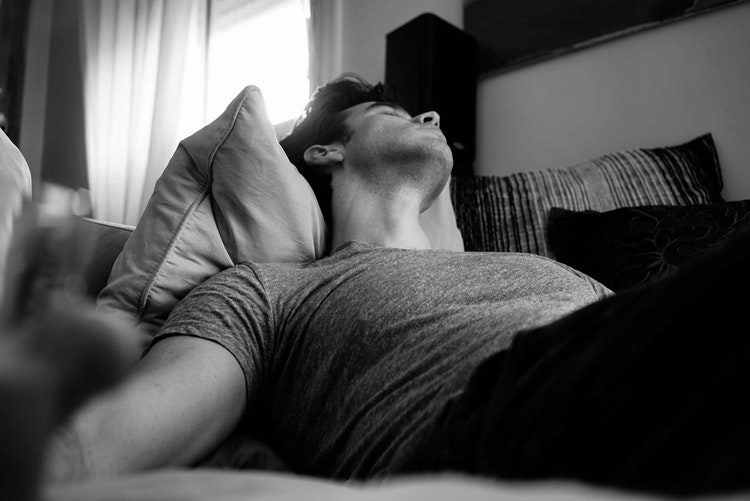 In Conclusion
The baby boomer generation is living better, are more active as the '60 is the new 30' and thanks to CBD products, we're living longer, with less pain, while maintaining an active lifestyle and getting a better night's sleep.
Thank you, C.J., for your insights on how CBD can help you get a good night's sleep.
If you wish to read more on CBD for sleep, check out this article.
Disclaimer: This article does not constitute a legal or medical endorsement. It is up to you to make sure using CBD is legal in your area of residence. It is also advisable to seek the advice of a medical practitioner. 
What do you do to get a good night's sleep? Have you used CBD? Please share any thoughts or comments below.
About the Author: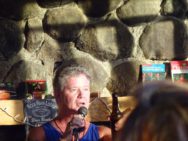 C.J. is a Canadian baby-boomer aged comedian, who does not do winters, enjoys playing tennis, laying on the beach soaking up the sun, and watching the world go by. C. J has been using CBD based products for managing his aches and pains for over two years.