Staying Calm in the Midst of Chaos with CBD
So many people are in a state of unease wondering if this current situation is ever going to end. Can we use CBD for stress and stay calm in the midst of chaos?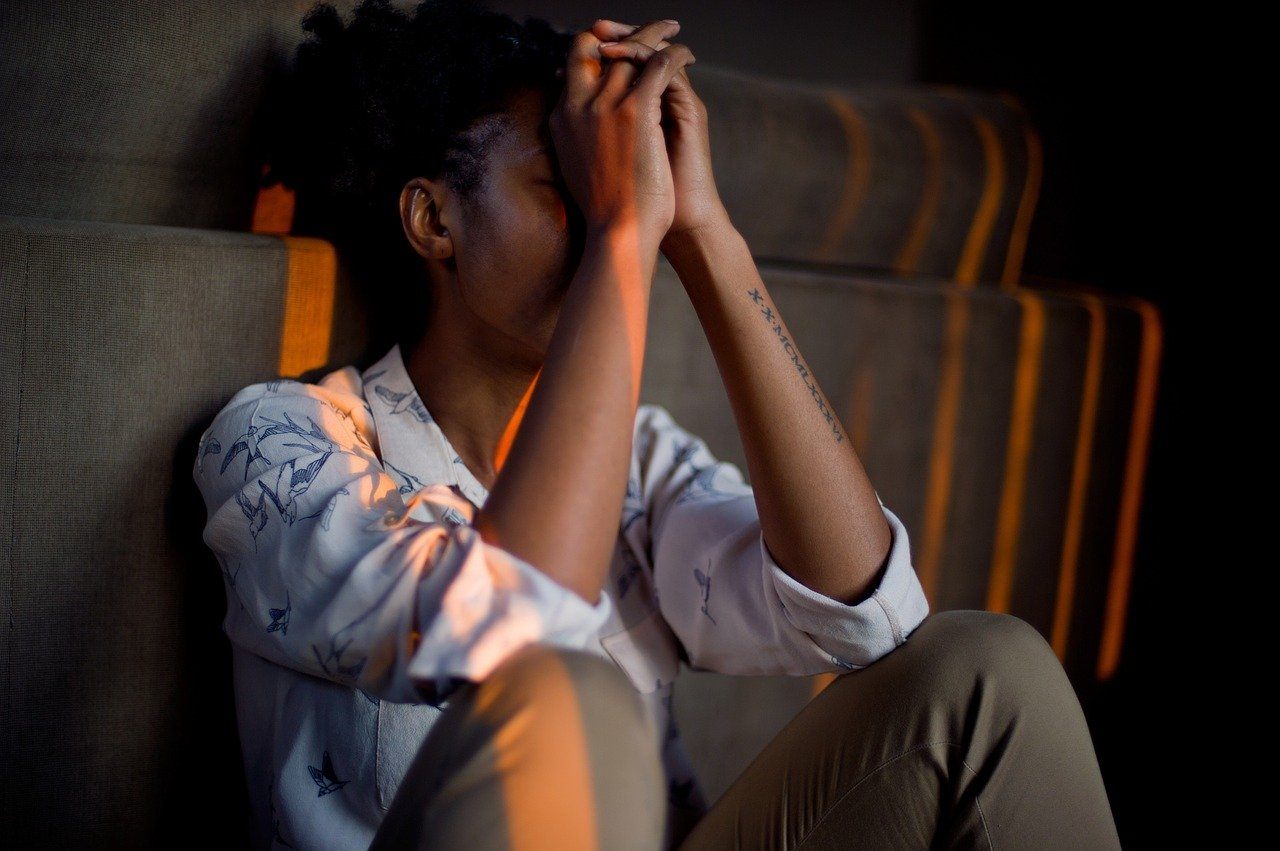 When a disaster hits, such as the current pandemic, the world as we know it changes drastically and it fills us with panic, anxiety and stress which not only affects us but those around us. We question whether things will get back to 'normal.'
What Does Stress Mean
Stress can result from tough challenges, significant changes, or traumatic events. Stress is how the brain and body respond to these situations, triggering a fight-or-flight response.
If ignored, stress can damage your health. Long-term stress can lead to chronic health conditions such as heart attacks and high blood pressure, or play havoc with your mental health. Knowing when to seek help is important.
How Stress Affects Us
Of course, we all have different reactions to certain chaotic events and disasters but there are several which are common:
The shock that this could happen
How is this going to affect our future
A sense of confusion
Disorientation
A numb feeling
A feeling of being useless or powerless
Depression, sadness, unexpected bouts of tears or crying
Anger that this is happening – and maybe taking it out on others
Loss of appetite
Staying awake at night or not feeling rested in the morning
Changes in our body such as unexpected aches and pains
Drinking more alcohol than normal or even taking drugs
I know I can relate to some of these: trouble sleeping, confusion, disbelief that this is happening in my lifetime, and feeling powerless to do anything about it.
How to Cope
According to the Washington Post, a study by a Kaiser Foundation poll found nearly half of Americans are suffering mental health issues because of the pandemic; one therapy company stated they had a 65% increase since February, and one federal emergency hotline had a 1000 percent increase in registrations in April compared to the same time frame as last year.
Not only do we need to figure out ways to cope but due to this situation, most times we are isolated and alone with no social support, feeling cut off from loved ones, families, and friends. Many people have lost work and are being forced to stay at home.
What We Can Do
Take advantage of social media – it's better than nothing. You can keep up to date on what's happening with families, children, grandchildren, and coworkers. Staying connected is very important.
Talk to others about what is happening, whether by phone, social media or in person and remember to keep a safe distance.
Take care of YOU! Breathe deeply. Exercise. Read. Take a walk. Eat properly. Meditate. Take naps. Limit your caffeine and alcohol intake. LAUGH – a lot!
Take a hot relaxing bath.
Turn off the television or radio news. Give yourself a break from listening to the same news over and over. Be careful of negative comments on social media. At times like these, they seem more rampant.
Make short to-do lists. Don't stress out about getting them all done. Pick out the most important ones and do them first.
Set routines – start small, plan ahead, make time for fun, reward yourself, and don't stress out if something doesn't go quite the way you planned. Tomorrow is another day.
Work on some hobbies you can do at home, learn a new language, or take an online course.
Stay away from drugs; any relief you feel will be short-lived.
Don't be afraid to ask for help if you need it. If you think you need professional help and can't go somewhere in person, there are online resources.
Consider options such as St. Johns Wort, Chamomile tea, or a CBD Hemp Extract to reduce anxiety and overthinking.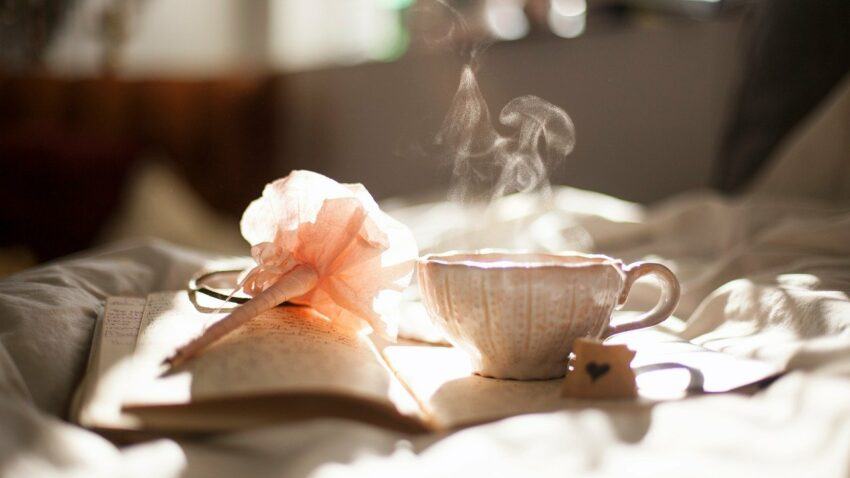 Why CBD
Serotonin is a chemical messenger (neurotransmitter) sending signals from one part of our brain to another. Ninety percent of it is found in the digestive tract or blood platelets. It can affect entire bodily functions, including our moods.
Serotonin is made from the essential amino acid tryptophan and enters our body through our diet. Foods with tryptophan include cheese, nuts, and red meat. If there is a tryptophan deficiency, lower serotonin levels can occur. Since serotonin is considered a natural mood stabilizer, not having enough can affect our mood swings, resulting in stress and anxiety.
Preclinical research shows that CBD increases serotonin levels and that CBD may be beneficial in reducing stress and anxiety.
According to Receptra Naturals, a respected family-owned company in Colorado, points out that 50% of consumers in a consumer report said they use CBD for relaxation and 78.9% indicated that CBD was very effective for inducing relaxation.
FOUR POPULAR CBD PRODUCTS FOR RELAXATION
1)

RECEPTRA NA

TURALS – SERIOUSLY RELAX
The Seriously Relax + Lavender Tincture has been specially formulated with a blend of natural and organic ingredients promoting a healthy balance of body and mind.
Ingredients include MCT oil, lavender, limonene, passionflower, and flavours of lime and ginger providing you with daily calm.
Lavender is believed to contain antiseptic and anti-inflammatory properties beneficial for anxiety, insomnia and restlessness.
Other products available: Seriously Relax + Arnica Body Oil and Seriously Relax Gel Capsules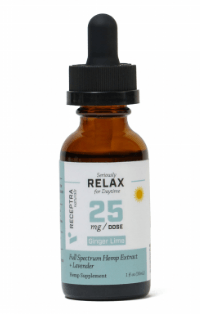 2) JOY ORGANICS – TRANQUIL MINT CBD OIL TINCTURE
You'll love the flavour this tincture is available in – Tranquil Mint which was formulated for those looking for a relaxing experience.
Mint is rich in nutrients and a source of potent antioxidants. In times of stress, adding this CBD mint tincture to your tea may help you have a stress-free and relaxed day.

3) MISSION FARMS – RELAX CBD OIL
Every aspect of our lives can cause stress and worry, whether it is challenging work, a money issue, or parenting resilient children. When pharmaceutical treatments have side effects, the stress is frequently made worse. With Relax CBD Oil, we help you find the solution in a natural, organic option.
Full Spectrum Relax CBD is made by hand from hemp grown sustainably and is blended with special essential oils that are particularly effective at lowering stress. It offers a non-addictive, chemical-free means of getting through those trying times. With Relax CBD, we can't wait for you to feel great once more!
Available in 1000mg and 2000mg.
*contains organic grapefruit essential oil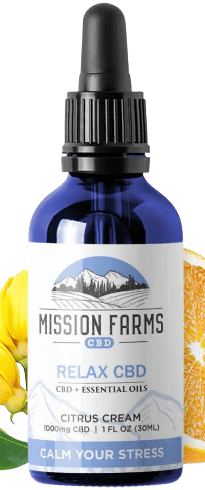 4) CBD MAGIC – GUMMIES FOR ANXIETY
Introducing the most popular CBD isolate Gummies (Zen Leafs) in Canada. This CBD gummy was carefully created with the purest 99% CBD isolate and is infused with all-natural tastes to give you an outstanding taste. With a tailored therapeutic experience, these gummies offer the most practical method to manage your functional wellness.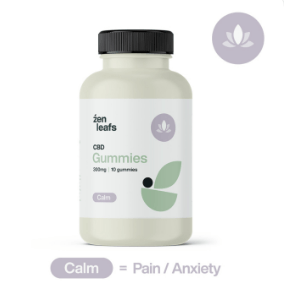 Final Thoughts
Right now things are uncertain for many of us. It is important to try and remain calm and relaxed. We recognize this is difficult for many people.
And if everything is okay in your corner of the world, maybe you can reach out to others who could use your help, and who know that you care for them. Let's try some CBD for Stress and stay calm in the midst of chaos.
How have you been coping with stress and is it working? Please let us know in the comments below.
Since 1994, I have suffered on and off with chronic pain as a result of degenerative joint changes in both my hips and knees. After refusing traditional pharmaceutical prescriptions as I felt they were invasive to my body, I started researching CBD products, specifically oils and medical marijuana products. I am happy to say that I have been taking them for over 3 years with tremendous success!