In this post, we are going to explore what Erectile Dysfunction is, or ED as it is commonly referred to, who is affected by it, common causes, medication, and treatments, including CBD.
What is Erectile Dysfunction
Erectile Dysfunction, also referred to as impotence, is characterized by the inability to get or keep an erection during sexual activity (Wikipedia).
Who is Affected by Erectile Dysfunction?
According to the National Institute of Diabetes and Digestive and Kidney Diseases (NIH), upwards of 30 million American men suffer from ED. Ages can be anywhere from under 40 to 70 or older. While the risk increases with age, it also affects younger men. In fact, a study published in the Journal of Sexual Medicine indicated that one in four men, or 26%, were under the age of 40.
Even though the risk increases with age, ED is not a normal part of ageing; age is not synonymous with Erectile Dysfunction. You can be in your 70s and still have a good healthy sex life.
Causes of ED
While there are many factors that can trigger Erectile Dysfunction, usually medical, we will group them into three categories: lifestyle choices, medical/physical, and psychological.
Lifestyle Choices:
These lifestyle choices can include inactivity, poor diet, obesity, alcohol or drug abuse, and smoking.
Not exercising on a daily basis, or even a few times a week can contribute to heart issues, diabetes, and high blood pressure. If you add in bad eating choices and obesity, all of this can cause ED. Obesity can put your heart at risk. Exercising makes the heart grow stronger and pumps blood to every part of the body, including the penis.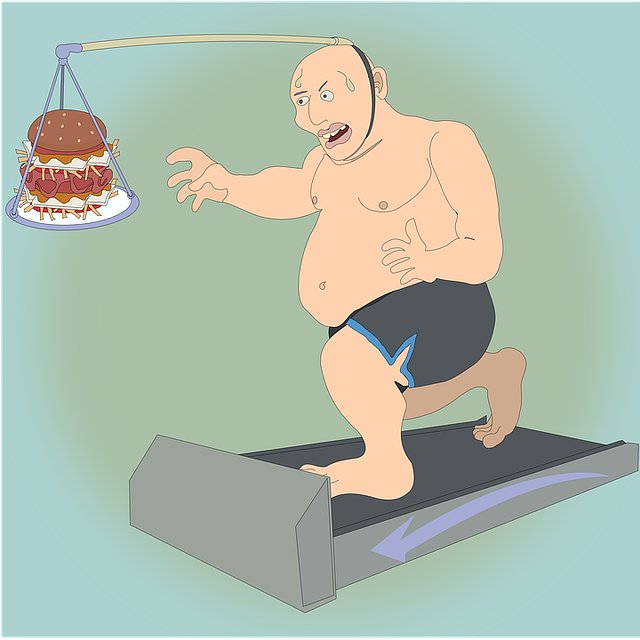 Moderate amounts of alcohol can put you in the 'mood' but excessive amounts can play havoc with your sex life. It decreases the blood flow to that important organ and can lead to long term ED.
What about smoking? Smoking is one of the biggest causes for ED among men under the age of 40 because instead of a healthy supply of blood flow, you end up with your blood vessels contracting – in other words causing shrinkage!
Medical/Physical:
Medications, low testosterone, high blood pressure, high cholesterol, diabetes, Parkinson's disease, and clogged blood vessels can all be causes of Erectile Dysfunction. Let's take a look at some of these.
Opioid Prescriptions

, which are readily available, can suppress testosterone levels. The FDA has issued a warning about opioid pain medicines and decreased sex hormone levels citing that long-term use of opioids may be associated with a lack of interest in sex, impotence, and infertility. It goes on to say that patients need to inform medical practitioners of changes or symptoms relating to Erectile Dysfunction.
CBD has been used in the treatment of addiction to opioids and many seniors are starting to look at this as an alternative.
According to the Mayo Clinic, high blood pressure can cause arteries to harden, decreasing blood flow to the penis. This, in turn, can result in ED or reduced sexual desire. In a crossover study, a single dose of CBD reduced blood pressure.
Type 2 diabetes can be associated with men who have ED. In fact, men with diabetes will develop it 10 to 15 years earlier than those without it. Damage to blood vessels and nerves can affect a healthy blood flow which is needed for an erection. Again, it is believed that the anti-inflammatory properties of CBD could be administered to treat diabetes.
For men who have Parkinson's Disease, ED can be the most common sexual problem. Tremors, lack of motor control, sleep issues, sweating, and stiff muscles can interfere with achieving and maintaining an erection, and medications can often affect sexual desires and responses.
"Atherosclerosis," or hardening of the arteries, is caused by plaque buildup as a result of high blood pressure, smoking, or high cholesterol. The blood vessels do not dilate properly and blood flow is slowed down. Because atherosclerosis often affects the penis first before hitting other parts of the body, it can be an early warning sign of heart problems.
Since atherosclerosis is characterized by inflammation and CBD has anti-inflammatory properties, researchers are suggesting the use of CBD to counter the inflammation.
Psychological:
Erectile Dysfunction can be caused by depression, stress and anxiety, and post-traumatic stress disorder or PTSD.
A research paper has shown that psychological factors such as depression, stress, and anxiety are the most common causes of ED.
Men who are stressed out over poor body image, for example, or anxiety about not 'performing," job or relationship issues, often experience ED. Proper diagnosis of the underlying causes can aid in treatment.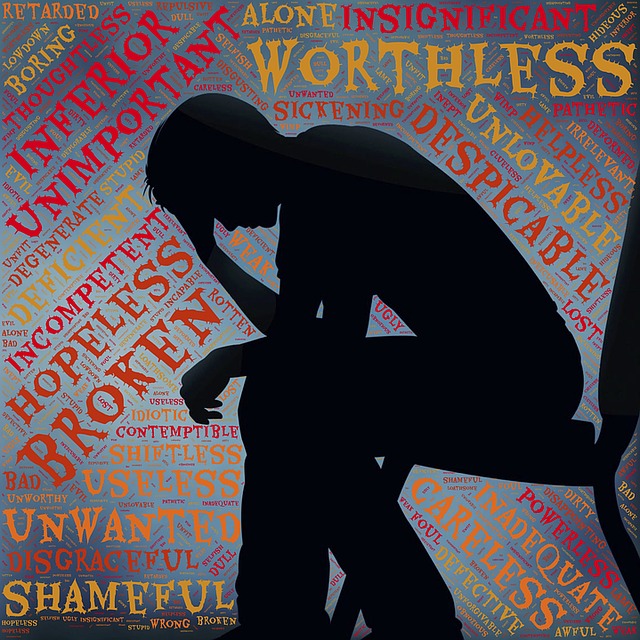 VA Researches at the U.S. Department of Veteran Affairs found that sexual problems are common with men who have PTSD.
The Journal of Sexual Medicine published a review in February 2015 stating that Veterans with PSTD were more likely to report erectile dysfunctions while another study showed 85% reported ED.
The researchers wrote that PSTD impairs sexual functioning and that erectile dysfunction was one of the most commonly reported problems.
Medication and Treatments Available
A physical exam by a doctor will help to diagnose and treat ED. If you have medical conditions further tests such as blood tests, urinalysis, and ultrasound may be performed. You might also be tested for depression or anxiety.
Medications and treatment that may be described and possible side effects are:
Viagra (originally prescribed to help lower blood pressure) works by relaxing the muscles in the walls of blood vessels in certain areas of the body. There are several medical reasons why you should not take Viagra such as heart issues, severe liver damage, history of heart attacks or strokes, and heredity retinal disorders.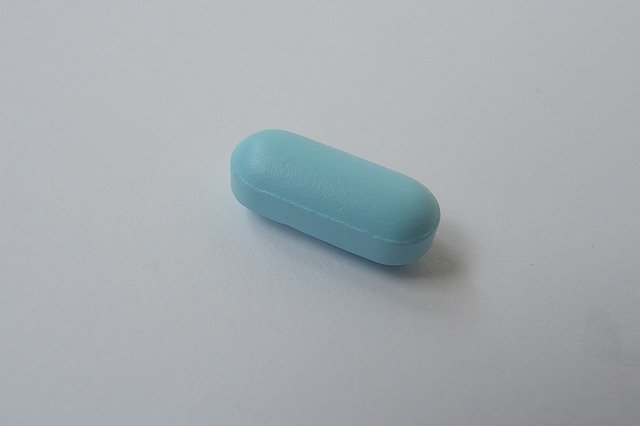 Side effects: headaches, nasal congestion, vision problems, light sensitivity and indigestion, optic nerve damage (rarely), long painful erection, heart attack, the fluid pressure inside the eye, abnormal heart rhythms.
Cialis, similar to Viagra and Levitra, increases blood flow to the penis, and this enables an erection. However, it does not lead to sexual arousal. You should not take Cialis if you have or had heart issues, high or low blood pressure, strokes, a blood disorder, liver or kidney disease, stomach ulcers, or advised not to have sex.
Side Effects: serious and sudden drop in blood pressure or hypotension, dizziness, nausea, and numbness, a prolonged erection.
Alprostadil self-injection is injected directly into the penis and makes the blood vessels expand. You should not take this if you have had allergies to other drugs or food preservatives, prescription drugs, herbal and dietary supplements.
Side effects: pain where the injection takes place, long erection, swelling, and pain, bleeding, spotting, or stinging in the urethra.
A penis pump is a plastic tube that fits over the penis with a hand or battery-powered pump attached to the tube, and a band that fits around the base of the penis once it is erect. You are at risk if you take blood thinners or have a blood disorder.
Side effects; bleeding under the surface of the skin of the penis, numbness, pain, bruising, feeling of trapped semen.
Penile Implants are devices placed inside the penis to allow a man with ED to achieve and sustain an erection; it is not recommended if ED is considered psychological such as a relationship issue, urinary tract infection, or severe diabetes.
Side effects: risk of infection, implant malfunction, wearing away of the skin inside the penis.
Exercises such as Pelvic floor and aerobic are an option. It is wise to talk to a doctor about any exercise plan especially if you have a preexisting health issue such as a heart condition.
Side effects: while exercise is considered good, over-exercising can cause a decrease in testosterone levels and diminished sex drive.
Counselling should definitely be considered especially if you are going through some anxiety or stress, whether personal or job-related. Digging at the underlying cause might be all that's needed to put you on the right path for treatment.
Alternative methods such as herbal supplements should be discussed with your doctor, especially if you are already taking prescribed medications as they can interfere and could produce harmful side effects. There have been very few studies and clinical trials to support claims. According to the Mayo Clinic, a couple of herbs that have been tested on people with positive results include Dhea and Ginseng.
Side effects: can include acne, nausea, cramps, diarrhea, and insomnia.
Final Thoughts – CBD as an Alternative
If it turns out your Erectile Dysfunction is psychological such as anxiety or stress, depression, or PTSD, the good news is that there have been studies on CBD for managing this.
Existing preclinical evidence was found to strongly support CBD as a way to manage anxiety, panic, and post-traumatic stress disorder. It was found that humans tolerated CBD up to 1500 mg (oral daily dosage) with no negative mood swings or slowing of mental activity. Evidence strongly suggests using CBD for anxiety-relief.
13 other studies have been conducted on taking CBD for depression. How many studies is it going to take before the FDA realizes that CBD is helpful in so many ways?
I can't speak from a man's point of view, but I believe more natural treatments need to be prescribed, preferably without nasty, long-lasting, and debilitating side-effects. Even though some studies have been done, it is hoped that more will continue. What is seen, time and again, is people in all age groups are turning away from pharmaceutical drugs to CBD and Medical Marijuana.
Disclaimer: This article does not constitute a legal or medical endorsement. It is up to you to make sure using CBD is legal in your area of residence. It is also advisable to seek the advice of a medical practitioner.
How do you feel about CBD as an alternative? Have you tried it or know of someone who has? Please feel free to share any comments below.