I belong to a CBD dedicated Facebook group where some members claim they used CBD all during their pregnancy and while nursing with no side effects but others say NO, you shouldn't. What is the answer?
It is very important to take care of the fetus during pregnancy and there are so many things that can cause adverse effects – the foods we eat, alcohol, smoking, the environment, and drugs (both legal and illegal).
After making sure it is legal in your area, a second step would be to consult with your family doctor or gynecologist. One reason why a woman might want to take CBD during pregnancy is because of morning sickness. Some women experience very severe and prolonged bouts of nausea better known as morning sickness. CBD has been known to help with nausea.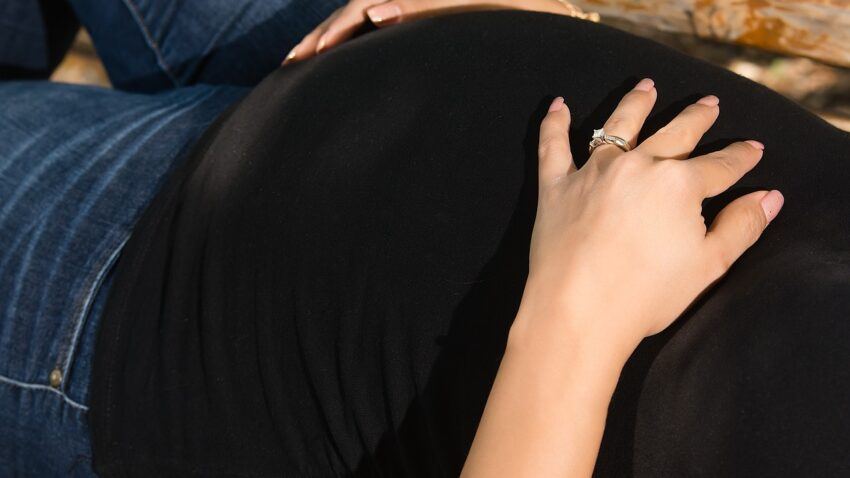 While there is medication to treat morning sickness, many of them come with unpleasant side effects.
Unfortunately, there is very little conclusive research or evidence that supports CBD being safe during pregnancy. On the other hand, there is very little research indicating that CBD is unsafe.
Other Research
Research, though, in other specific areas (neonatal and perinatal) is being carried out. In a CANNABIDIOL (CBD) Critical Review Report, World Health Organization, June 2018 (page 20) it stated that currently there are no authorized pure CBD products but there are several in the development stages.
In 2015, the FDA granted GW Pharmaceuticals Fast Track designation for an intravenous to treat Neonatal Hypoxic-Ischemic Encephalopathy (NHIE) – a type of brain dysfunction that occurs when the brain doesn't receive enough oxygen or blood for a period of time; this can develop during pregnancy, labour, and delivery, or in the postnatal period.
The European Commission also granted an orphan designation for CBD to be used in the treatment of perinatal asphyxia (a decreased or discontinued level of oxygen, that can occur just before, during, and after delivery). At present, there are no other treatments available for these conditions but evidence has shown CBD to be effective in animal models.
Words of Caution
If you choose to use CBD, here are some pointers to keep in mind:
Consult your doctor

If you have never used CBD before, pay close attention to the dosage and how it makes you feel

Choose Broad Spectrum products (these are minus THC)

Search out quality products from trusted sources with third party testing

If you are unsure about the products, ask questions
When it comes to choosing CBD products here are some guidelines to help you.
Be wary of fraudulent medical claims. At this point, there is just not enough scientific information or extensive research to say that CBD is safe during pregnancy or breastfeeding.
FDA Disclosure: These statements have not been evaluated by the Food and Drug Administration. These products are not intended to diagnose, treat, cure, or prevent any disease.
Medical Disclaimer: This article does not constitute a legal or medical endorsement. It is up to you to seek medical attention or advice of a medical practitioner and to make sure CBD or medical marijuana is legal in your area of residence. See the full medical disclaimer here.