I recently had a question from someone who asked: "Will ingesting CBD oil show up on a drug test?"
The brief answer is no…the longer answer is "there is a possibility that you can fail a drug test by having CBD in your system if there is even the tiniest bit of evidence of THC in the CBD oil."
Let's review what CBD is and how it might affect a drug test.
WHAT IS CBD
In 1940, Cannabidiol, or CBD as it is commonly known, was discovered. It is a phytocannabinoid (cannabinoids that occur naturally in the cannabis plant) and accounts for up to 40% of the plant's extract.
CBD is non-psychoactive and not responsible for creating a 'high' or euphoric state. It aids in treating a host of conditions including anxiety, cognition, movement disorders, pain, as well as epileptic seizures.
Cannabis that contains less than 0.3% THC) is hemp. If CBD is legal, what's the problem? None, until it comes to operating a vehicle or if your employer is concerned.
CBD products can contain little to no THC in much larger quantities, and herein lies the issue.
WHAT IS THC AND HOW MUCH IS TOO MUCH
THC (tetrahydrocannabinol) is a very well-known psychoactive component in cannabis (marijuana).
PLEASE NOTE: THE FOLLOWING INFORMATION PERTAINS TO CANADA.
As of October 17, 2108, under Bill C-45, it is now legal for adults 18 or 19-year-old (depending on province or territory) to purchase it legally, grow it, and use a limited quantity of cannabis.
With this Bill comes stringent guidelines and penalties regarding the amount of THC that can cause impairment.
CBD is available everywhere; most are from reputable companies, but some are not. (Please note that CBD has the same regulations as cannabis, meaning producers must have a license to produce it and retailers must have a registration to sell it).
Many people when buying CBD products are told it has little or no THC in it. In fact, do you know that 70% of cannabidiol extracts sold online do not have the proper labels? Which brings us to the question, "Can you fail a drug test by ingesting CBD oil?" The answer? It depends on what's in your CBD oil, or how much THC it contains!
PENALTIES (IS IT WORTH THE RISK)
Drug tests detect THC, not CBD. If the CBD oil you are taking has THC in it and you are operating a vehicle, this is what the Canadian Department of Justice has to say about THC:
If you have between 2 nanograms (ng) and 5 ng of THC per ml of blood, this is a minor offence. However, if you have 5 ng of THC or more per ml of blood, it is a more serious offence (a nanogram is one billionth of a gram).

Penalties vary depending on quantity, first time offence or repeat, or causing bodily harm or death to another person.

Having 5 ng or more of THC per ml of blood within 2 hours of driving can result in a mandatory minimum fine for the 1st offence of $1,000, 2nd offence mandatory minimum of 30 days imprisonment and 3rd offence mandatory minimum of 120 days imprisonment.

A combination of blood alcohol content of 50 mg per 100 ml blood and 2.5 ng or more of THC per 1 ml of blood within 2 hours of driving also includes the above mandatory minimum penalties as well as a maximum prison term of 10 years for a 1st, 2nd or 3rd offence; a refusal to be tested can result in a minimum fine of $2,000.

Having over 2ng but less than 5ng of THC per ml of blood within 2 hours of driving can result in a summary conviction (offences which include the least serious offences under the Criminal Code of Canada) of a $1,000 fine maximum.

Causing bodily harm can result in a summary conviction of 2 years maximum imprisonment less a day. An indictment (the most serious of criminal offences and can impose life imprisonment) can result in imprisonment of 14 years.

SOME STARTLING STATISTICS
In 2017, there were almost 3,500 drug-impaired driving incidents reported by police (the information did not say how many were because of cannabis).

The percentage of Canadian drivers killed in vehicle crashes who test positive for *drugs is 40% and actually exceeds the 30% who test positive for alcohol (again, there was no breakdown on how many were cannabis-related).
*It is worth taking note here that cannabis (THC) besides hard drugs such as cocaine is not the only drug that affects your abilities–drugs such as opioids and over-the-counter medications can also impair you and cause your safety to be at risk.
HOW CAN YOU BE TESTED
The police have access to oral fluid drug screeners which are fast, non-invasive, and accurate, and can detect THC. Cause for administering this test to a suspected impaired person can include:
red eyes

muscle tremors

agitation

abnormal speech patterns
Other techniques include a Standard Field Sobriety Test, a Drug Recognition Expert Evaluation, and blood tests.
If you have a medical marijuana license, it is advisable to carry it with you at all times.
THE WORKPLACE
Employers have a responsibility in the workplace which includes the health and safety of their employees whether it's physical, psychological, or impairment.
Employees also have a responsibility–work safely, be knowledgeable about their substance intake (medical and non-medical), and the repercussions of taking them, inform bosses if such substances can cause impairment, and obey instructions and policies provided by their boss.
So does this mean bosses can demand a drug test? No!
In Canada, unless undue hardship is a given, we protect most workers against drug testing–whether for recreational cannabis, alcohol, or other drugs, regardless if legal or illegal.
According to the Canadian Human Rights Commission, an employer must consider several factors including the laws, human rights, safety, privacy, labour standards, applicable collective agreements, regulatory requirements, and level of supervision). An employer must also prove undue hardship where health and safety concerns are an issue and the work is safety-sensitive.

Other probable instances include suspicion of impairment, evidence of reasonable cause, and if the employee is part of a rehabilitation/return-to-work program.
Employers should have training in place for their supervisors and employees on the impact of impairment and what to look for. Employers are also encouraged to use other methods instead of testing such as face-to-face conversations with the employee if there is a suspicion of drug use.
Final Thoughts
In conclusion, if your CBD oil contains a significant amount of THC and you are tested, then yes, you can fail a drug test. If it is your intent to drive or function in an area where impairment is likely, your best recourse is to avoid THC at all costs. Learn how you can buy THC-free CBD oil and what to look for in choosing your products.
Regarding the workplace, an employer must accommodate the use of all the legal and medical authorizations to use and possess cannabis for medical purposes, providing it does not make up an undue hardship. However, the use of medical marijuana does not entitle employees to come to work impaired, or to endanger his/her safety or the safety of others.
The bottom line–know how much THC is in your CBD oil.
Disclaimer: This article does not constitute a legal or medical endorsement. The content on this website should not be a substitute for competent legal advice from a licensed professional attorney in your area.
Do you agree with the driving laws or rules in the workplace as it pertains to THC? Be sure and leave your comments below!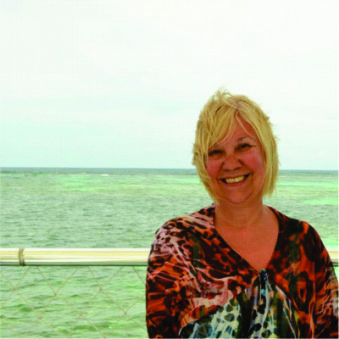 Since 1994, I have suffered on and off with chronic pain as a result of degenerative joint changes in both my hips and knees. After refusing traditional pharmaceutical prescriptions as I felt they were invasive to my body, I started researching CBD products, specifically oils and medical marijuana products. I am happy to say that I have been taking them for over 3 years with tremendous success!