In our previous article, we talked about how CBD can help with migraines and headaches. Here we will provide you with some CBD and THC products for migraines and headaches that we believe will be of a benefit to you, explain a little more about headaches, the difference between primary and secondary headaches, who is most likely to get them, and the low-down on the side effects of traditional pharmaceutical drugs  While we will focus mostly on CBD, it is worth noting that THC has proven effective in providing some relief from pain.
Studies have shown that CBD helps chronic pain, including migraines and headaches.
Research published in  April 2017  noted that in 1839 cannabis was used as an effective treatment for headache disorders until it became illegal in 1937. Doctors who believed in the benefit of cannabis as a treatment included the personal physician of Queen Victoria, John Russell Reynolds, American neurologist Silas Weir Mitchell, the founding father of modern neurology William Growers, New York Neurological Society President, Edouard C. Seguin, as well as Sir William Osler often referred to as the father of modern medicine.
The research concluded that various methodological recommendations need to be considered for future studies and "it would seem that cannabis will emerge as a potential treatment for some who suffer from headaches."
If you suffer constantly from migraines and headaches, then you know how debilitating they can be.  Let's take a look at some popular products available on the market today and where you can purchase them.
CBD OIL CANADA – Full Spectrum Island Therapeutics CBD Oil
CBD Oil Canada provides medical-grade cannabis Canada-wide, right to your door. Their quality products include a wide variety of premium flowers, concentrates and edibles. For fast relief and accurate dosing, they suggest vaping, topicals, or dissolving oil under the tongue.
Island Therapeutics CBD Oil Tincture is hand-crafted from B.C. quality-grown products and is available in 3 strengths – 250 mg, 500 mg, 1000 mg in a 30 ml bottle. Perfect for the relief you are looking for, this tincture delivers (has over 100 Five-star reviews).
BENEFITS & FEATURES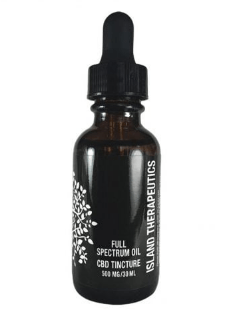 Full-spectrum CBD oil
Canada-grown
Certificate of Analysis
Free Xpresspost Shipping on All Orders Over $150
Now lighter in colour and has less of a cannabis flavour
Note: CBD/THC Tinctures also available
CUSTOMER REVIEW
"Absolutely amazing. CBD oil has helped my mom and my friend tremendously. It helps with their anxiety, pain, and headaches as well as assistance in falling asleep. This company does a great job, very quick at shipment as well as a quality product."

CBD OIL CANADA – Island Therapeutics CBD Transdermal Patch
Island CBD Transdermal Patch is easy to apply, offering you an accurate and consistent dosage of CBD relief for up to 24 hours. Simply apply the patch to a clean, dry, veinous surface of your skin, and wear.
BENEFITS & FEATURES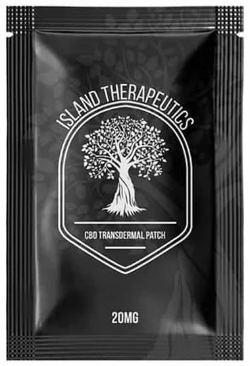 Available in 2 strengths – 20 mg, 40 mg
Lasts up to 24 hours
CUSTOMER REVIEW
"Love these patches in both dosages. I use them nightly. I have a rare neurological disorder called Cluster Headaches, super painful, rare & hard to manage. I use these patches to help keep me less anxious & with the hope that they help with keeping my muscles a little bit more relaxed. I tend to have to sleep sitting up or propped up a bit so they help with discomfort in my body & ease some nausea."

 CBDPure – Full-Spectrum CBD Oil
CBDPure is proud of its CBD oil, made with certified non-GMO organic hemp, grown in Colorado and Washington, and free of contaminants and additives.
CBDPure CBD Oil is what it says! You won't find anything artificial. Made with a large amount of cannabidiol and natural terpenes and cannabinoids that occur naturally in the hemp plant, you are getting a pure product. Available in 3 strengths – 300 mg, 600 mg, 1000 mg
BENEFITS & FEATURES

Full-spectrum CBD oil
No artificial ingredients
90-day guarantee
3rd-party testing
USA-grown
Better pricing for 1, 3 and 6-month supplies
I LOVE GROWING MARIJUANA – OG Kush Feminized Seeds
ILGM is a trusted cannabis seeds company. Founder Robert Bergman has dedicated 25 years to learning everything there is to know about growing marijuana. 
OG Kush CBD strain contains CBD and up to 19% THC ensuring relief from migraine symptoms and chronic pain; it is popular in dispensaries for its sedative effects.
BENEFITS & FEATURES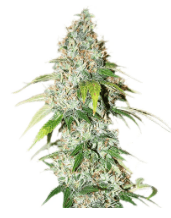 Ships worldwide (including Canada)
Special pricing for orders of over 500 seeds
Fights inflammation
Grows well indoors and out
5 easy payment options (email transfers in Canada)
90% germination rate

JOY ORGANICS – CBD Oil Tinctures
Joy Organics is a family-owned business based out of Colorado. Besides providing you with premium CBD products, they have also introduced three programs to make them affordable and accessible – the Veteran's Discount of 25%, the First Responder Discount of 25%, and Compassionate pricing for those with financial challenges.
Joy Organics CBD Oil Tinctures are made with Organic Extra-Virgin Olive Oil and the highest grade of
Phytocannabinoid-Rich Hemp Extract.
BENEFITS & FEATURES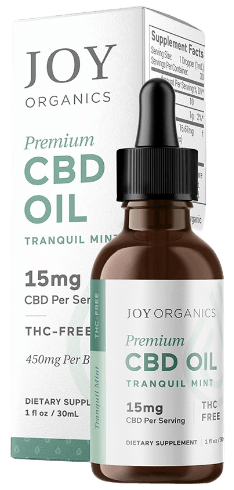 4 strengths available in 30 ml bottles – 225 mg/bottle, 450 mg/bottle, 900 mg/bottle, 1350 mg/bottle
Available in 4 flavours – Natural, Mint, Orange, Lemon (essential oils); no alcohol
Broad Spectrum – Zero THC
USA-grown
3rd party testing
Free shipping
CUSTOMER REVIEW
"I can't say enough about my experience so far with Joy Organics and her support staff. They were so helpful when I first called, and I immediately placed an order. Then told my aunt and uncle about Joy's website and all of the valuable information provided and I was ordering several bottles of CBD oil for them! Thank you for your amazing business and keep up the fine work you do!"
Company ReviewCoupon code: iscbdforme15

LAZARUS NATURALS – High Potency CBD Tincture Oil
Lazarus Naturals believes that quality products should be made available to everyone regardless of their financial situation so they have put outreach and assistance programs in place offering discounts to veterans, individuals on long-term disability, and low-income households.
Lazarus Naturals High Potency CBD Tinctures are three times as potent as the standard ones and contain the whole plant CBD extract, in other words, full-spectrum containing all the naturally occurring cannabinoids and terpenes. These tinctures are a great option for those wanting a higher concentration of CBD.
BENEFITS & FEATURES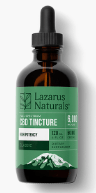 50 mg Full-spectrum CBD per 1 ml
Available in 4 strengths – 750 mg, 1500 mg, 3000 mg, 6000 mg
Vegan and Gluten-free
Graduated droppers for ease and see how much you are taking
3rd-party testing

NULEAF NATURALS – Full-spectrum CBD Oil 1800 mg
Founded in 2014 by a passionate group of health-conscious amateurs, Nuleaf Naturals consider themselves one of the leading innovative hemp companies. From the C02 extraction method to the cultivation and processing and the sale and delivery to the customer, they provide the best quality of their products to you.
Nuleaf Naturals Full-spectrum CBD Oil is made from the whole plant ensuring you get all the naturally occurring cannabinoids and terpenes.  Available in 5 strengths – 300 mg, 900 mg, 1800 mg, 3000mg, 6000mg and is made with hemp extract and organic virgin hemp seed oil.
BENEFITS & FEATURES

Available in a single bottle or 2, 4, or 6-pack for better pricing
Free shipping in the US
No additives or preservatives
3rd-party testing
100% organic
CUSTOMER REVIEW
"Love my oil. Life-changing for migraines! As always fantastic! Thank you."

Migraines VS Headaches
What is the difference between migraines and headaches?
Headaches are classed as primary or secondary. Primary would include migraines, tension headaches, or very painful headaches that occur consistently, for example, at a specific time each day for several weeks or months, around the same time each year. These are known as cluster headaches. These headaches can be extremely painful, more so than a migraine but the good news is they don't typically last as long.
Some common characteristics of cluster headaches include:
Quick onset and can reach their peak within a few minutes.
The pain usually targets one side around one eye and has an intense piercing or throbbing effect and can spread to the rest of your face and scalp.
Last a short period of time anywhere from around 15 minutes to 3 hours. Unfortunately, they can occur every day, every other day, and for some people several times a day.
Occur a regular time of day or night.
Can happen often over a period of time.
Secondary headaches include those that are a result of head injuries, strokes, the common hangover, or conditions involving our sinuses, eyes and nose.
Who is likely to Suffer from Headaches and Migraines
According to WHO (World Health Organization), headaches are one of the most common nervous system disorders affecting the world, and at least half of the adult population suffered from a headache at least once during 2016. This presents not only a personal burden of pain and a poor quality of life but also a financial burden.
WHO claims headaches have been underestimated, under-recognized and under-treated globally, not only by health care providers but by many governments as well.
Anyone can suffer from a headache but there are certain triggers that you can watch for such as the following:
Stress or tension – It is pain or discomfort in the head, scalp, or neck and causes the muscles and shoulders to tighten.
Food Choices – While hunger can trigger a headache so can certain foods such as dairy products, chocolate, bananas, cheese, or processed foods that contain many chemicals.
Alcohol – Many people complain that red wine gives them headaches (my husband is one of them).
Seasonal and weather changes – Sometimes headaches are triggered by changes in the weather or at certain times of the year.
Caffeine withdrawal – I have given up coffee a few times and always get a headache in the beginning. Thankfully, in my case, they go away quickly.
Not enough sleep – This can trigger migraines and tension headaches.
Traditional Pharmaceutical Drugs vs CBD & THC
There are many drugs available to treat headaches or migraines, some over the counter and others by prescription, many with unpleasant side effects.
Over-the-Counter Pain relief: Include such popular ones as Advil, Motrin IB, Excedrin Migraine – aspirin, caffeine and acetaminophen.
SIDE EFFECTS: With prolonged use, these can cause more headaches, ulcers or bleeding in the gastrointestinal tract.
Anti-nausea drugs: Include chlorpromazine (generic Thorazine®), ondansetron (generic Zofran®), promethazine (generic Phenargan®), metoclopramide (generic Reglan®), prochlorperazine (generic Compazine®). Useful if your migraines cause vomiting or a feeling of nausea and can be taken with pain medications.
SIDE EFFECTS: headaches, sleepiness, dry mouth, constipation or diarrhea, anxiety, moodiness.
Prescription drugs: Include sumatriptan and rizatriptan used to block pain pathways to the brain. These are classed as 5HT1 drugs used for acute migraines or cluster headaches. Both typically provide relief within two hours.
SIDE EFFECTS: Poses a threat to those vulnerable to strokes or heart attacks.
Opioids: Includes OxyContin, Vicodin, and Percocet. Usually used as a last resort.
SIDE EFFECTS: Extremely addictive and withdrawals can cause worse headaches.
Dihydroergotamines:  Available as injections or nasal sprays, best used at the onset of symptoms of migraines and cluster headaches.  It helps to narrow widened blood vessels in the head which alleviates the pain.
SIDE EFFECTS: Vomiting and nausea. High risk for those with high blood pressure, issues with kidneys or liver, and heart disease.
Lasmuditan: This is a new tablet FDA approved, taken orally to treat migraines in adults with or without aura (a sensory phenomenon or visual disturbance). In clinical trials, it has been shown to improve pain, reduce nausea, and sensitivity to light and noises by blocking processes that lead to a fully developed headache. Best taken at the onset and can be effective after two hours. Should not be taken with alcohol.
SIDE EFFECTS: Can cause dizziness or sleepiness.
Ubrogepant: (Sold under the trade name Ubrelvy), it is administered orally and is used in the treatment of acute migraines in adults with or without aura. In trials, it has been shown to relieve pain, nausea, and sensitivity to light and noise after two hours.
SIDE EFFECTS: Dry mouth, nausea, excessive drowsiness.
CBD & THC
We do not want to sugarcoat here.  CBD and THC are not without side effects.
CBD can cause drowsiness, dry mouth, low blood pressure, diarrhea, and drug interference. CBD is not considered addictive. In fact, The WHO (World Health Organization) in a November 2017 report states:
CBD exhibits no effects of abuse or dependence potential and no evidence of health-related problems associated with CBD.
THC can cause paranoia, anxiety, dry mouth, bloodshot (red eyes), an increase of appetite (better known as the munchies), sleepiness, and cognitive memory impairment.
Withdrawal symptoms that usually occur within a week after stopping include anger, irritability, anxiety, possible aggressiveness, insomnia, a decrease in appetite, restlessness, and sometimes a feeling of depression.
Having said this, being addicted to marijuana is not the same as being addicted to heroin, alcohol, and benzodiazepines (Bennies) as they have a high potential to cause abusiveness and physical dependence. The physical dependence with THC is considered comparatively mild, and withdrawal is not considered life-threatening.
Final Thoughts
We hope you have a better understanding of headaches, what causes them, and how CBD and THC products can help relieve the pain of migraines and headaches.
Do you suffer from headaches or migraines? Have you tried CBD or THC to relieve the pain? Please share your thoughts in the comments below.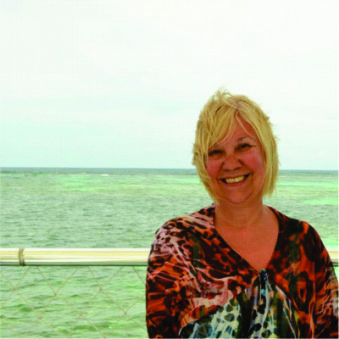 Since 1994, I have suffered on and off with chronic pain as a result of degenerative joint changes in both my hips and knees. After refusing traditional pharmaceutical prescriptions as I felt they were invasive to my body, I started researching CBD products, specifically oils and medical marijuana products. I am happy to say that I have been taking them for over 3 years with tremendous success!