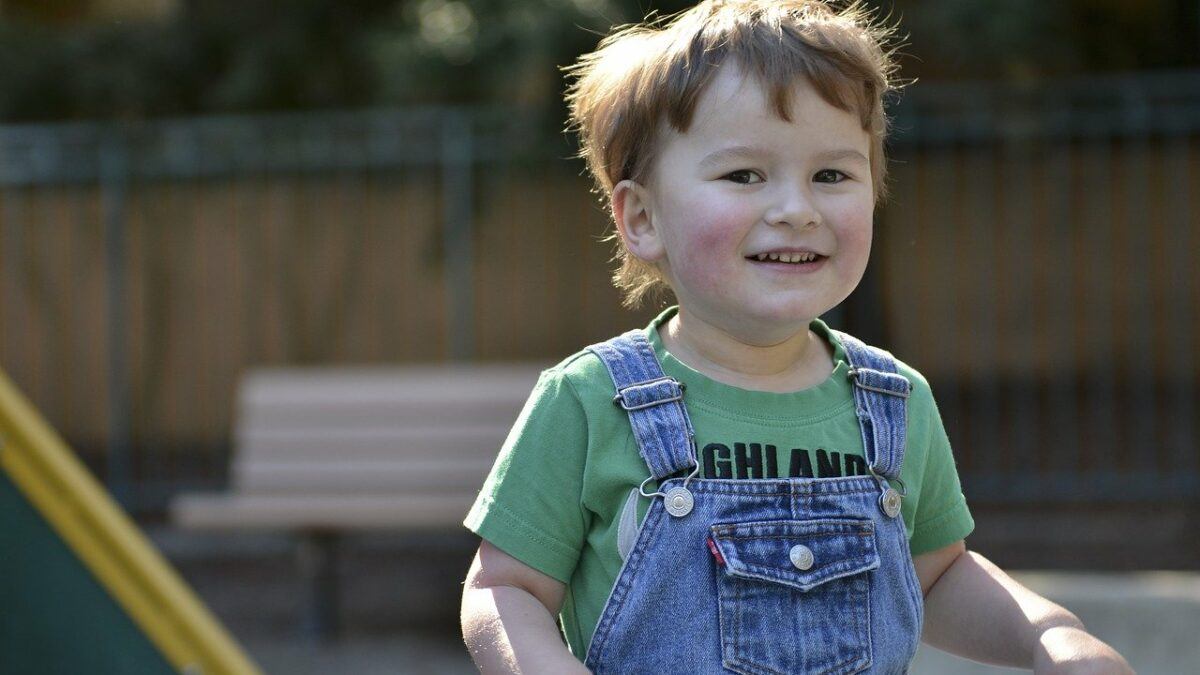 In our previous article, we talked about how CBD can help with autism spectrum disorders (ASD). Here we will provide you with a list of CBD products for ASD that could aid in improving quality of life, explain a little more about ASD, the symptoms associated with it, who is likely to have it, statistics on ASD, and the low-down on the side effects of traditional pharmaceutical drugs. 
What is Autism?
Autism (ASD) describes a developmental disorder often associated with difficulties in communication and engagement. These typically show up in the child's first three years of life. What it does is affect how information processes in the brain and how nerve cells and their synapses (union between two separate elements) connect and organize.
ASD affects people differently – some can be extremely gifted or severely challenged.
Unfortunately, there is no known cure, however, there have been some cases where recovery has been possible. One study (2008) concluded that recovery seems possible in a significant number of cases with behavioural and educational interventions.
If you have an autistic person in your life, then you know how challenging day-to-day can be. Let's look at some CBD oils available and where you can purchase them.
LAZARUS NATURALS – High Potency Tincture Oil
Lazarus Naturals was founded in 2014 by CEO Sequoia Price-Lazarus who felt high-quality CBD products should be available to everyone.
If you are looking for a high potency CBD, Lazarus Naturals' CBD Tincture Oil is three times as potent as their standard potency CBD tinctures. Each ml contains 50 mg of CBD.
BENEFITS & FEATURES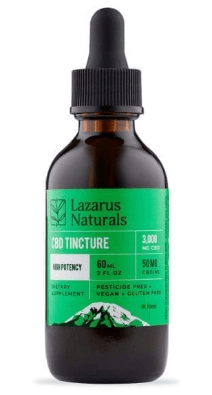 Available in 4 strengths – 750 mg, 1500 mg, 3,000 mg, 6000 mg
Graduated droppers  for dosage amounts
Whole plant extract
Blended with hemp seed oil, fractionated coconut oil, avocado oil
Third-party tested
Vegan and gluten-free; no artificial flavours, preservatives, sweeteners
90-day return policy
CBD OIL CANADA – CBD Oil (no THC) Honest Botanicals
CBD Oil Canada offers premium products of the highest standards. They manufacture all products in B.C. except for the Savage line which they manufacture in California. All isolate products are lab tested to ensure the customer is receiving quality and purity. The company puts a strong emphasis on good customer service and satisfaction.
With over 580 reviews, this oil is handcrafted with top-notch quality ingredients and an easy-to-measure eye dropper. Perfect for those looking for something effective without THC to aid in sleep issues, inflammation, depression, anxiety, and even OCD.
 BENEFITS & FEATURES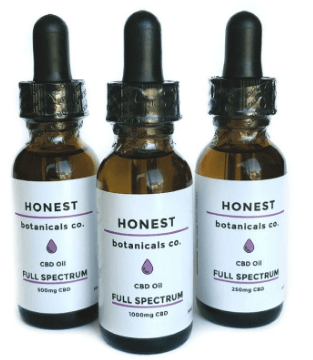 Available in 4 strengths – 250 mg, 500 mg, 1000 mg, 2500 mg
Measured eye dropper for ease of use
Lab-tested results
Canadian-grown hemp
Contains MCT Oil, CBD Isolate
COUPON CODE – ISCBDFORME15
CUSTOMER REVIEW
"Impressed with the results! I decided to try out CBD oil to see if it could help reduce the amount of anxiety I experience and if it could help me manage my OCD. Needless to say, I believe it worked! At first, I wasn't really experiencing any noticeable difference, so I just kept experimenting with the dosage. I've been using it every night and morning on days where I feel very anxious, I haven't had to use it every day which is nice, and I haven't experienced any panic talks in almost 3 weeks! In addition, I've noticed I've barely been performing any of my compulsions! I've also been sleeping a lot better too. I used to wake up in the middle of the night a lot, now I barely do. Overall, I would recommend you give it a try, but just know it might take a while for you to notice a significant difference. I also wanted to share that the customer service was incredibly kind and answered all my questions very well."
NULEAF NATURALS – Full-Spectrum Hemp CBD Oil
NuLeaf Naturals came into existence in 2014 when a bunch of health-conscious amateurs who cared about plant medicine decided to do something about it. Their organic products come from Colorado and the extraction method they use is the popular CO2 extraction.
This CBD comes from the whole plant meaning that it contains all the naturally occurring cannabinoids and terpenes, giving you the premium products in their purest form.
BENEFITS & FEATURES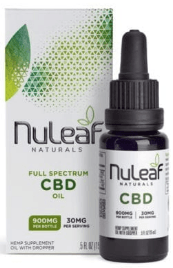 900 mg pure high potency CBD/bottle
USDA certified organic hemp oil
No additives or preservatives
100% organic
Made from non-GMO hemp plants, Colorado-grown
Third-party tested
CANNABIDIOL LIFE – CBD Life Oil, 6000 mg
Cannabidiol Life believes that there are other alternatives to traditional medicines such as their CBD products. They set themselves apart in their process, starting with the seed to the final product on the shelf.
This is the strongest CBD oil on the market and their number one seller; also available in 3000 mg CBD.
BENEFITS & FEATURES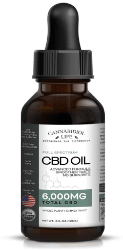 0.5mL/per serving, providing 25mg CBD/ Per Serving
240 Servings Per Bottle (120mL Bottle)
Whole plant hemp oil extract (commonly referred to as "Full Spectrum")
Formulated to be sublingual (applied under the tongue)
Endorsement
Medical Cannabis Lecturer, Industry Educator, Author of the Book "Hope & Healing, The Case For Cannabis," and World-renowned medical marijuana doctor endorsed Cannabidiol Life… "This is the most effective CBD oil I've ever tried." ~Joseph Rosado, MD
CBDISTILLERY – Full Spectrum CBD Oil Tincture
Featured in Forbes, The New York Times, CNN, and USA Today, CBDistillery is more than just a brand. They believe in education, the latest industry research, and customer testimonials to provide everyone with the highest quality products.
This high-quality oil tincture combines CBD with other naturally occurring proteins, minerals, vitamins and more.
BENEFITS & FEATURES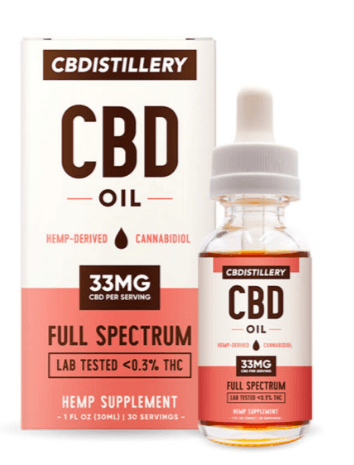 33 mg CBD per serving
Third-party testing
Contains fractionated Coconut Oil (MCT)
Certified non-GMO, industrial hemp USA grown
CUSTOMER REVIEWS
"Fantastic stuff. Allows me to concentrate on my work, relieves mental chatter."
"Calmness and clarity. Beauty of a combo."
Symptoms of ASD
As mentioned earlier, symptoms usually appear in the first three years of a child's life. They include:
Lack of interest in pointing out objects of interest
Difficulty interacting socially
Avoiding contact or preferring to be alone
Lack of empathy or feelings toward others
Avoid cuddling or getting close to others
Interested in others but not able to relate to them
Easily distracted
Repeat phrases
Repeat actions
Like set routines
They need order, such as arranging items in a particular way, size or colour for example.
Difficulty expressing their wants and needs
React strongly to odours, tastes, and sounds
Who Does ASD Affect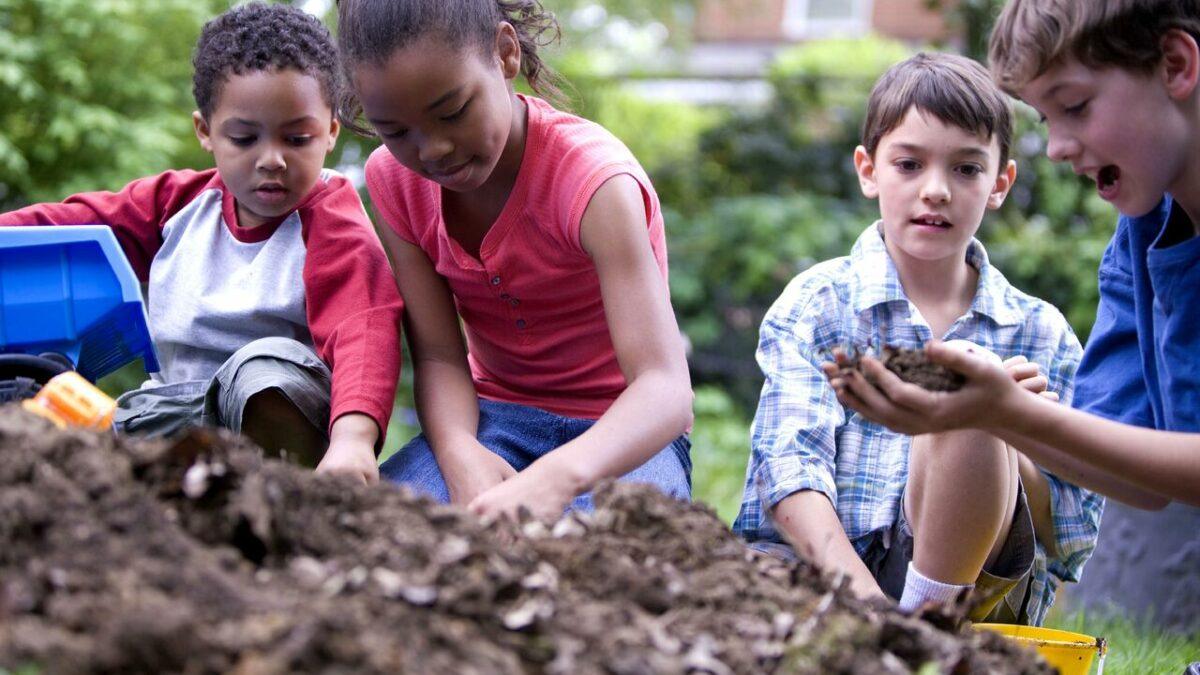 More males than females are diagnosed with ASD. Presently, one in every 42 males and one in every 189 females in the U.S. are diagnosed. ASD is genetic and hereditary and has no favourites – this disorder affects all races and nationalities. Some risk factors include:
Sex of child (as mentioned above, more boys than girls are diagnosed with ASD)
Relatives – increased risk if there is already an autistic child in the family
Prescription drugs during pregnancy such as thalidomide
Premature babies – around 6 months old
Other medical conditions such as certain genetic or chromosomal conditions
Other Statistics on ASD
According to the Centers for Disease Control and Prevention (CDC):
1 in every 54 children has been diagnosed with ASD
ASD does not discriminate on race, ethics or background
According to a study conducted between 2009-2017, 1 in 6 children between 3 – 17 years were diagnosed with a developmental disability which included ASD
It is estimated that there are 5,437,988 adults with ASD in the U.S. (2017)
In addition, there appears to be a high rate of unemployment or under-employment, lower participation in further education (beyond high school), most live at home or with other relatives, and have very little social interaction with friends.
It is estimated that adolescents with autism are 2 times more likely to be obese than those without developmental disabilities.
Traditional Pharmaceutical Drugs
There are several drugs available for the treatment and management of ASD. A review in 2015 listed some common ones and their findings. We will list them here along with any known side effects.
Risperidone
Used to treat certain mental disorders associated with ASD, this medicationnhelps with lucid thinking and daily functioning. They belong in the family of drugs atypical antipsychotics.
Side Effects: drowsiness, lightheadedness, nausea, weight gain; could make blood sugar rise
According to the review, "The studies pointed out that weight gain was the most common side effect."
Clozapine
This drug is an antipsychotic medication that affects the immune system by changing the chemical actions in the brain. Used to treat autism, it is only available through a certified pharmacy.
Side Effects: dizziness, drowsiness, seizures
According to the review, "Clozapine was associated with a spike in weight gain, risk factors for heart disease, tachycardia (heart rate over 100 beats per minute, the possibility of seizures, therefore it was not used often in children."
Haloperidol
This drug is in the class of antipsychotics and is used to help with clearer thinking, less nervousness, and daily functioning. It helps to reduce aggression and severe behaviour problems.
Side Effects: dizziness, lightheadedness, drowsiness, problems peeing, headaches, anxiety, sleep issues
According to the review, "This drug has been associated with abnormal, uncontrolled, involuntary movements and drug-induced movement disorders)."
Sertraline
This drug is an antidepressant from a group of drugs called selective serotonin reuptake (the absorption by a presynaptic nerve ending of a neurotransmitter that it has secreted) inhibitors. It helps to balance chemicals in the brain for those suffering depression, stress, anxiety, or obsessive compulsiveness.
Side effects: Drowsiness, insomnia or other sleep issues, diarrhea, loss of appetite, tremors, impotency, sweating
According to the review, "Few good trials have taken place; also, it is not tolerated well in young people because of the side effects which can include a high level of energy, and the tendency to be impulsive."
Two more common drugs often used for ADHD are Ritalin and Dextroamphetamine.
Ritalin (a stimulant) is sometimes used to treat autism. It helps an autistic person to stay focused, pay attention, and be more controlled in his/her behaviour.
Side effects: anxiety, sleep issues, nausea, headaches, loss of weight, less effective with prolonged use, possible addiction
Dextroamphetamine is a central nervous system stimulant that affects chemicals in the brain and nerves that contribute to hyperactivity and impulse control. It is a temporary stimulant and often used to treat narcolepsy (a chronic sleep disorder) and ADHD (attention deficit hyperactivity disorder).
Side effects: changes in appetite, sleep issues, irritability, aloofness, headaches, can be addictive
CBD Side Effects
Although CBD will not make you high (there is a minuscule amount of THC present), there are a few side effects associated with taking CBD as noted here.
Final Thoughts
A study published October 31, 2019, "Effects of CBD-Enriched Cannabis sativa Extract on Autism Spectrum Disorder Symptoms: An Observational Study of 18 Participants Undergoing Compassionate Use," suggested the following:
"It was concluded that autism symptoms are associated with nerve excitability. CBD enriched products have been shown to have a positive influence on many autistic symptoms without the side effects of traditional medication. There were even positive results on patients who had stopped taking other drugs under supervision for neuropsychiatry. Further clinical trials are still required."
Another report found that in a survey of parents with autistic children, 547 claimed they had given their kids CBD saying it helped to curb impulsiveness and/or aggression, increased attention span, and aided in sleeping. Many gave it to their kids in water or directly in their mouths.
You should always consult with a health practitioner before taking new or stopping medications.
I will leave you with one mother's experience with CBD for Autism –
My son was born with Trisomy 2 Chromosomal Abnormality. With this genetic makeup came a host of challenging behaviours throughout childhood development – ADD, Autism, and Anxiety Disorders to name a few. At different stages, medical intervention was needed. However, the most effective treatment was the approved use of CBD drops to control anxiety, calm behaviours, and control hyperactivity at night. Instead of using Ritalin OR dexamphetamine, CBD drops were a much more effective treatment. My son is now 30 and free of anxiety and managing his behaviour independently." ~ Jen, Western Australia
Medical Disclosure
FDA Disclosure
Do you or someone you know suffer from Autism? Have you considered CBD products ad what were your thoughts? Please share with us in the comment section below.
Since 1994, I have suffered on and off with chronic pain as a result of degenerative joint changes in both my hips and knees. After refusing traditional pharmaceutical prescriptions as I felt they were invasive to my body, I started researching CBD products, specifically oils and medical marijuana products. I am happy to say that I have been taking them for over 3 years with tremendous success!