Even though we look forward to the holidays and our family and friends, it can be a time of stress. You are buying gifts, planning dinners, providing accommodations, etc. etc.  And speaking of dinners, there are recipes to be made.
Besides the traditional turkey and pumpkin pie, why not treat your guests and family to something extra special this year.  This is an excellent opportunity to whip up some delicious calm-inducing CBD recipes.
Here are 7 Easy CBD Holiday Recipes that will make you shine.
CBD Cranberry Sauce Recipe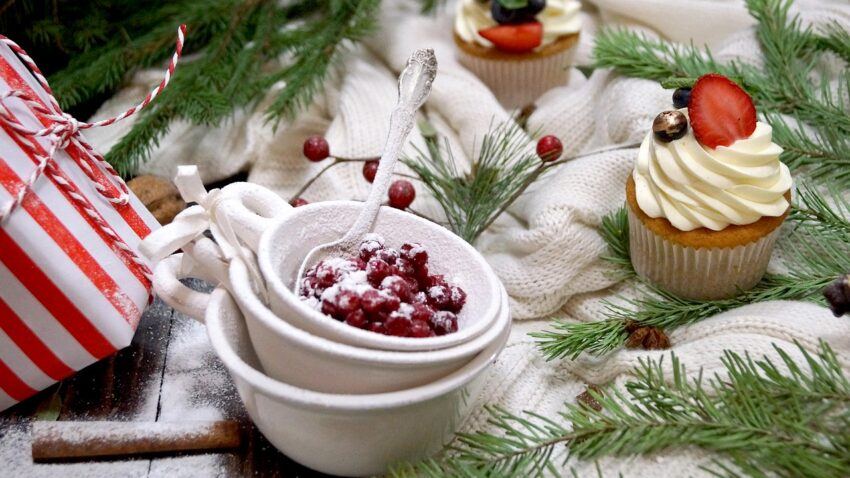 Cranberries have always been a favourite of mine, especially the leftovers as I make this great cranberry-walnut bread. So I welcome cranberry recipes, whether they are for Thanksgiving or Christmas.
As far as healthy foods go, cranberries are right at the top due to their high nutrient and antioxidant content. They are sometimes referred to as a 'superfood' because of their health benefits and are low on calories coming in at only 25 per cup!
Ingredients:
12 ounces of Whole Cranberries
1 cup white Sugar
1 cup of Orange Juice
3 – 4 Droppers of Receptra Naturals Seriously Relax CBD Oil
½ cup chopped pineapple
⅓ cup chopped pecans
Get directions here.
Recipe provided by Receptra Naturals™
CBD-infused Peppermint Fudge
Made with white chocolate, heavy cream and butter, these are sure to be a favourite during the holidays. Recipe makes 64 – plenty for everyone!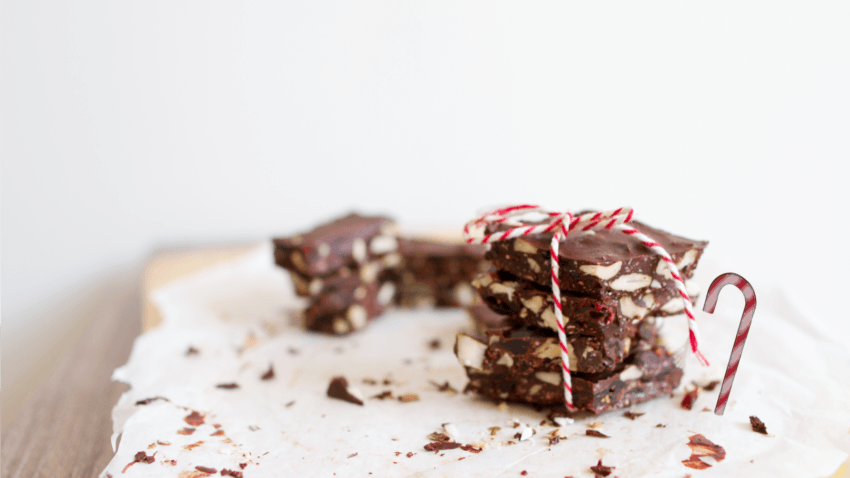 Ingredients:
12 ounces white chocolate chips
10 ounces Andes mints, crushed
7 ounces marshmallow crème
½ cup unsalted butter
¾ cup heavy cream
2 cups white sugar
3 candy canes for garnish, crushed
Desired serving of CBD oil 
Get directions here.
Recipe provided by Joy Organics.
CBD Ginger Beer
This is a West African recipe. The fruity tastes of lemon and orange with ginger will give an unforgettable flavour.
Ginger belongs to the same family as turmeric and cardamom. Evidence shows that consuming ginger has a positive effect on our health because of its antioxidants; it is used in fighting diseases. In 2019, 4.1 million tonnes of ginger were produced worldwide.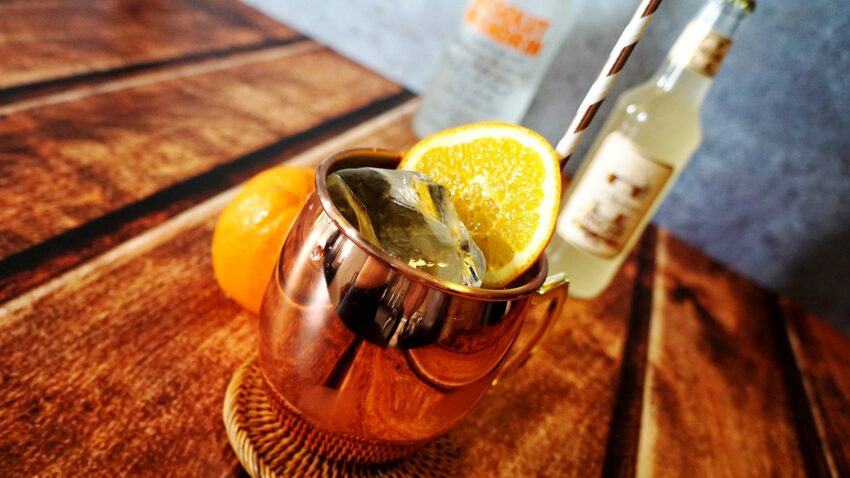 Ingredients:
6 cups water
½ pound ginger, peeled and thinly sliced
½ cup lemon juice, freshly squeezed
1 cup honey (or agave nectar for vegan option)
½ dropper Joy Organics Lemon CBD Tincture 
½ dropper Joy Organics Orange CBD Tincture
2 cups seltzer
Ice
Turn this non-alcoholic drink into one with a little bit of oomph by adding some vodka.
Get directions here.
Recipe provided by Joy Organics
Chef's Salad with Honey Dijon Vinaigrette
I always think a salad is a great addition to a holiday meal or as a quick lunch the next day. Impress your guest with this delicious and colourful salad.
Ingredients: 
2 slices of deli roast beef
2 slices of deli turkey
2 slices deli ham
2 slices provolone cheese
2 cups fresh baby arugula leaves
1 cup cherry tomatoes, halved
½ of a shallot halved and thinly sliced
1/3 cup honey
2 tbsp Dijon mustard
1 dropper CBD Oil in Peach
Get directions here.
Recipe provided by Beyond Botanicals.
Easy Chicken Tacos with Guacamole
Who doesn't love tacos especially if they are combined with a healthy fat like Avocados to give you an energy boost? Instead of chicken, use your left-over turkey or beef from your holiday dinner.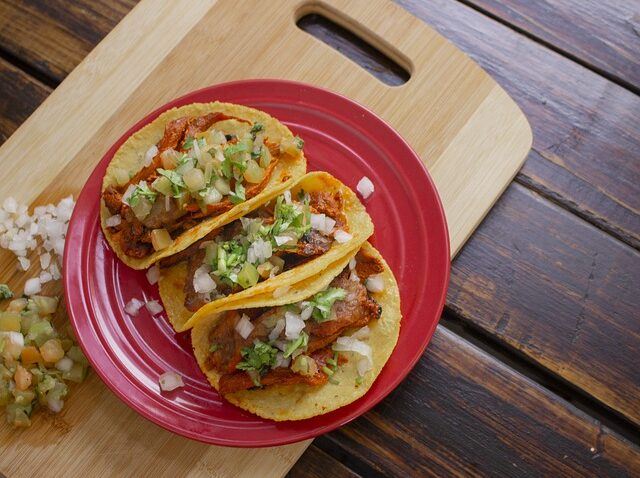 Ingredients:
1 rotisserie chicken, deboned and shredded into bite-sized pieces
2 corn tortillas
2 avocados, peeled and pitted
2 tbsp diced onion
3 tbsp chopped cilantro
1 tsp lime juice
Salt to taste
3 droppers of THC-free CBD oil
Get directions here.
Recipe provided by Beyond Botanicals.
Candy Cane Julep
What would the holidays be without a special drink or two? Try the unique flavours of mint and cranberry with a candy cane garnish.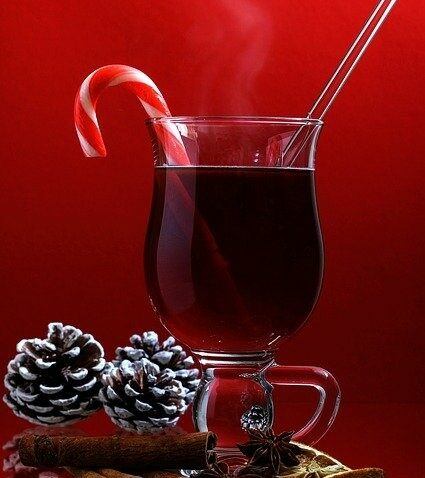 Ingredients: 
2-2 ounces of cranberry ginger ale (or ginger ale mixed with cranberry juice)
1 couple of drops of Mint CBD oil drops 
1 oz simple syrup or mint simple syrup (coffee syrup dispensers)
1 cup crushed ice
Candy cane for stir stick/garnish
A sprig of mint and fresh pine
Get directions here.
 Recipe provided by Direct CBD Online.
Peppermint CBD Latte
Adding a little peppermint CBD to your latte is a special treat for the holidays and will energize you during the hectic days ahead. Combine the antioxidant benefits of CBD oil and coffee for a less stressed-filled day and enjoy the best of both worlds.

Ingredients:
¾ cup of hot coffee
¼ cup hot milk
York Peppermint Patties
1 dropper CBD Oil*
Get directions here.
*Notes:  Vanilla mint flavoured CBD  or Pure CBD Oil enhances the peppermint taste
Get directions here.
Recipe provided my Mission Farms CBD
Why Add CBD to your Foods and Beverages?
Why not?
It is more bioavailable (easier to break down)
Easy to do
Convenient
Adds fun to a party
As a pick-me-up in your morning coffee
Watch this short video for more ideas.
We hope you incorporate at least one of these recipes in your holiday meal planning. Enjoy!
Do you add CBD to your holiday recipes? Let us know in the comments below.
Mary Ann shares her passion and personal experience with CBD and medical cannabis as well as the experiences of others. Do visit regularly to find out the ins and outs of CBD and medical marijuana products. If you are passionate about something and would love to share it on your own website, then click here to get started.