Smoothies have become breakfast in our household; both my husband and I start every day with one. Smoothies are nutritious and easy to make. They are packed with nutrients, vitamins, minerals, and antioxidants. Here are 5 Delicious CBD Supercharged Smoothies to start your day. Adding CBD to your smoothie is an optimal way to support your existing wellness routine.

If you are already ingesting CBD but sometimes forget or get too busy, adding CBD to your morning smoothie will soon become a regular part of your day.
What are Smoothies?
The concept of the original smoothie was born in California in the '60s where people who worked out were looking for energy drinks low in calories and fat. It was made up of fruit and juices, frozen or fresh, and ice.
Today, the smoothie is a concoction of fruit and juices, frozen or fresh, combined with a liquid such as milk or non-dairy products (rice milk, almond milk, or hemp milk) and even water.
We combine delicious fruits and vegetables, and proteins such as nuts, seeds or protein powder, in a blender, to give our smoothies a nutritional boost. Since we travel a lot, we use a small mini blender and take it with us wherever we go.
Fruits and Veggies You Can Use
We are fortunate here in Mexico that fresh fruit and vegetables are available every day but even those times when we don't have access to fresh, we can always use frozen. When adding frozen, I usually take out the desired amount and set it aside to thaw a bit. But if you just want to go ahead and toss them in the blender, I would suggest adding them first before adding other ingredients. Adding frozen ingredients first and enough liquid to cover them ensures a smooth and blended smoothie.
Fruits and veggies you can add to your morning smoothie include, but are not limited to:
Berries (strawberries, blueberries, raspberries, blackberries, goji berries, etc).
Pineapple
Papaya
Melons (watermelon, honeydew)
Apples
Mangos (a particular favourite of my husband)
Cranberries
Avocados (even here they can be expensive but we watch for good deals)
Dark leafy greens (kale, baby spinach, arugula)
Beets
Cilantro (my all-time go-to smoothie)
Cucumber
Other items you can add:
Nuts (almonds, walnuts)
Oats
Cacao powder
Almond milk, coconut milk, rice milk
Almond butter (or you can use organic peanut butter)
Yogurt (Greek or kefir)
Cottage cheese
Hemp seeds, chia seeds, flax seeds
Protein powder
Cottage cheese
Raw egg
Sweeteners (raw honey, stevia, pure maple syrup
NOTES:
mg – milligram
tsp – teaspoon
tbsp – tablespoon
Blend all ingredients except CBD Oil. When smooth and creamy, add CBD Oil and pulse for another 10-15 seconds
You can use your favourite CBD oil or try Joy Organics Natural CBD Tinctures.
STRAWBERRY BANANA SMOOTHIE

Ingredients:
½ banana
½ cup frozen unsweetened sliced strawberries
½ to 1 cup almond milk (or skim milk)
1 tbsp organic peanut butter
¼ cup Greek yogurt
15 mg unflavoured CBD oil
Directions:
Blend all ingredients together until smooth.
REFRESHING CILANTRO SMOOTHIE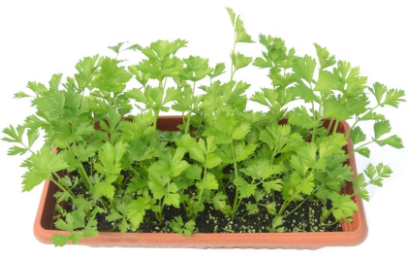 Ingredients:
1/2 cup almond milk
1/2 cup coconut water
½ cup fresh papaya, peeled and diced
1/2 cup fresh cilantro leaves
½ cup fresh or frozen peaches
15 mg unflavored CBD oil
Directions:
Blend all ingredients together until smooth.
Note: This is one of my favourite smoothies. If you find it isn't 'sweet' enough, you can add a couple of dates or Stevia.
BLUEBERRY-CACAO SMOOTHIE

Ingredients:
½ cup fresh or frozen blueberries
2 tsp cacao powder
½ cup almond milk
1 tsp honey, or pure maple syrup or stevia, to taste
3 ice cubes (optional)
15 mg unflavored CBD oil
Directions:
Blend all ingredients together until smooth.
BERRY GREEN SMOOTHIE
Ingredients: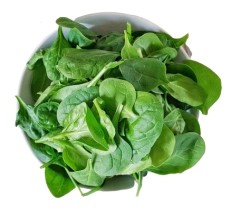 ½ cup unsweetened almond milk
½ cup of frozen berries
1 cup baby spinach
2 tsp cacao powder
2 tsp almond butter
1 tbsp maca powder
1 tsp coconut oil
1 tsp honey or stevia (optional)
3 ice cubes
15 mg unflavored CBD Oil
Directions:
Blend all ingredients together until smooth.
CREAMY AVOCADO-BLUEBERRY & GINGER SMOOTHIE

Ingredients:
½ cup frozen blueberries
½ to 1 cup of almond milk or coconut water
½ avocado, diced
1 tbsp flax or chia seeds
½ tsp ginger powder
15 mg unflavored CBD Oil
Directions:
Blend all ingredients together until smooth.
NOTES:
You can use CBD Isolate instead of CBD Oil
If you like your smoothies thinner, just add more liquid
Using avocados will make your smoothie thicker so adjust the liquid accordingly
If possible, use organic fruits and veggies, raw honey, pure maple syrup
You can add ice to any of these smoothies or if using frozen ingredients, skip the ice
You can substitute the almond milk with any other nut milk*, rice milk, seed milk (buy unsweetened if possible), or water
Add a small handful of nuts (almonds, cashews, walnuts), chia seeds or hemp seeds for added protein
If you choose to add protein powder, read labels to find out how much protein you are getting in a scoop
Be creative – there so many delicious fruits and veggies available, and you are only limited by your imagination and taste buds 
Bonus Recipe
If you are ambitious you can make your own *nut milk. Need a nut bag? This one from Amazon has over 9,000 ratings. Recipe below.
NUT MILK
Ingredients:
1 cup nuts, soaked 3 hours in purified water (no peanuts)
1-2 tsp nectar (maple syrup, honey)
1 tsp vanilla
3 cups purified water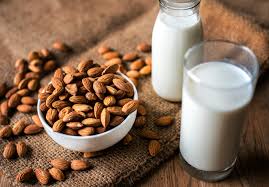 Directions:
Drain the nuts discarding the water
Place nuts in blender with vanilla, nectar and 3 cups water
Blend for about 2-3 minutes or until creamy
Strain through fine strainer or cheesecloth*
Store in refrigerator
Makes 4 cups.
Final Thoughts
There are no specific guidelines for the amount of CBD you should be taking. The 15mg suggested in these recipes is on the low side. You may already have a dosage you are taking per day so judge accordingly. A high amount would be considered 60+ mg/day. Adding a broad or full-spectrum CBD oil will support your daily wellness routine.
We hope you enjoy these 5 Delicious Supercharged CBD Smoothies.
For lots of great CBD savings, coupons, and specials, visit our website. 
What is your favourite smoothie to drink? Do you add CBD oil? Let us know in the comments below or feel free to share your recipe.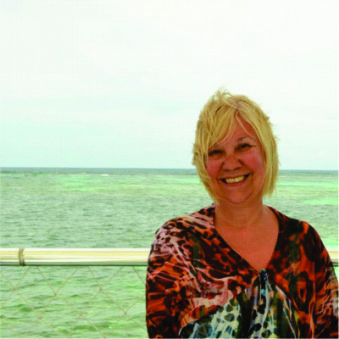 Since 1994, I have suffered on and off with chronic pain as a result of degenerative joint changes in both my hips and knees. After refusing traditional pharmaceutical prescriptions as I felt they were invasive to my body, I started researching CBD products, specifically oils and medical marijuana products. I am happy to say that I have been taking them for over 3 years with tremendous success!